Middle School Results
Brock Kappelmann - February 19, 2019 6:44 am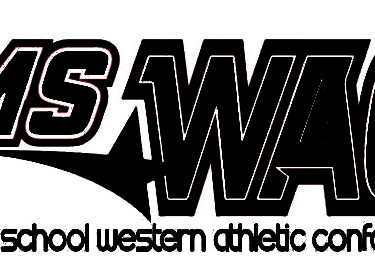 Last Thursday the Warrior Scholars Bowl team traveled to Meade to
participate in the Meade Scholars Bowl Invitational. There were a total of
24 teams in attendance. The Junior Varsity team consisted of Emmanuel
Garcia, Izabel Lopez, Erick Lopez, Toby Headrick, Javier Nava, and Captain
Savannah Bigham. The team wasn't able to make it out of pool play but they
faced some really good competition. The leading scorers were Savannah
Bigham with 50 points, Izabel Lopez, with 30 points, Emmanuel Garcia with
20 points and Erick Lopez and Javier Nava with 10 points. The Varsity team
consisted of Kihara Amparan, Mario Sosa, Adolfo Almaraz, Parker Brown, Seth
Whitaker, and Captain Katie Classen. This team went 5-0 out of pool play
which they went against Lakin Middle School in bracket play. The team did
their best but Lakin was faster off of the buzzers and lost. The leading
scorers for the evening were Seth Whitaker with 165 points, Katie Classen
with 110 points, and Parker Brown with 40 points. The team travels tonight
to Seymour Rogers to participate in their meet. The Warriors will be
hosting our 2nd Annual Scholars Bowl Invitational next Tuesday and we would
love to have you in attendance.
Last Thursday night the 7th grade Boys A team travel to Dodge City
Commanche.
The Warriors came out with their highest scoring output of the season in a
high scoring game. Commanche outpaced the warriors on their own, including
6 three pointers. The warriors lost by a score of 64-42.
Contributing to the warrior's scoring included Mehki Huskey 12 pts, Brooks
Kapplemann and MJ Foster 6 pts, Carson Chamberlain, Seth Michel and Zayden
Martinez each with 4 pts, while Ivan Moreno, Cooper Zimmerman and Kevin
Riveria added 2 pts each.
The Warriors finish the season the is week with games against KH and
Seymour Rogers. MSWAC tournament play follows next week.