Middle School Results
Joe Denoyer - December 11, 2018 12:51 pm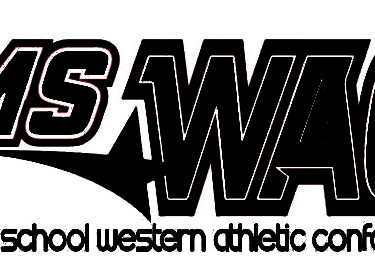 Last night the 7th grade Eisenhower Lady Warriors took on their cross town
rival Seymour Rodgers Lady Apaches. The Lady Warriors came away with a
convincing victory of 38-4. The Lady Warriors will travel to Dodge City
Thursday and Saturday this week to finish out the season playing in the
MSWAC tournament.
Leading Scorer:
Hailey Contreras 16pts
Elle Hatcher 9pts
Madalyn McCarter 8pts
Leading Rebounders:
Elle Hatcher 8reb
Paris Bond 8reb
Monday night the Warriors took on their cross town rivals Seymour Rogers.
The B team had a slow start but came away with a victory 23-16. Leading the
team in scoring was Aaliyah Luna with 5. Gabby Echevaerria put in 4. Martha
Gonzales also had 4 points and 6 steals. Lesly Avila had 3 points and 6
rebounds in the win. Ashlynn Wagenseller, Sasha Ricks and Hosie Hall each
had 2 points. Lesley Carrillo had 1 point and 5 rebounds.
The A team won 43-22. Lizzy Cisneros lead the team with 15 points and 7
steals. Rachelle Terrazas had 12 points. Jenna Ormiston put on 8. Hallie
West had 4 points. Naomi Macias and Katie Classen each add 2. Thursday the
Warriors travel to Garden City for the first round of the MSWAC tournament.
—
Jessica Tercero
7B Lady Apaches played strong defense holding the Warrior Offense to only
31 points but were unable to connect themselves with the hoop only scoring
3 points in the 4th quarter. Angela Garcia 2 points Arely Rios 1 point.
—
Leah Tatro (DeTavernier)