Middle School Results
Brock Kappelmann - December 7, 2018 6:29 am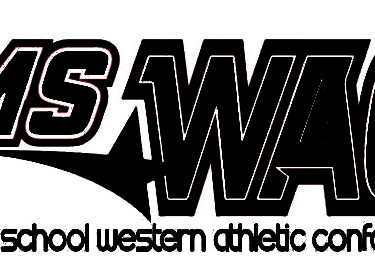 Eisenhower Basketball Thursday
The 7th A team defeated Dodge Comanche by a score of 55-0.
*Leading Scorers:*
Madalyn McCarter 17pts
Hailey Contreras 12pts
Brook Perry 8pts
Elle Hatcher 8pts
Brook Perry had a game high 10 steals
Thursday night the Lady Warriors took on Dodge City Comanche at home. The
B team came way victorious winning 30 to 6. Leading the warriors was Sasha
Ricks with 7 points and 5 rebounds. Martha Gonzales was hot from the free
throw line where she scored all 6 of her points, she also had 8 steals.
Ella Friederich put in 5 and Josie Hall had 4. Lesly Avila had 3 points.
Gabby Echevaerria had 2 points in the win. Ashlynn Wagenseller had 2 points
and pulled down 7 rebounds.
Next up was the A game. The Warriors won 50-3. Jenna Ormiston was high
point in the game with 16 and pulled down 6 rebounds. Hallie West had 12
points and 8 rebounds. Lizzy Cisneros had 9 points, 5 steals and 5 assists.
Katie Classen and Arrianna Hubbard each had 4 points in the win. Ashlyn
Wagenseller had 2 points. Rachelle Terrazas also put in 2 and pulled down 6
rebounds. Naomi Macias rounded out the scoring by making a free throw.
Monday the Warriors face off against Seymour Rogers at home.
—
Jessica Tercero
Seymour Thursday
From Coach Shuck –
7th Grade A team won 26-20
Offensive MVP: Keyona Hall
Defensive MVP: Ashley Acevedo
6th Man MVP: Karel Mancia
Stepped Up: Alana Holler (First Start of the Season)
Dedre Schneider
Assistant Principal / Activities Director,
Seymour Rogers Middle School
Office 620-604-1311
Tuesday-Seymour Rogers
Here is the recap from Tuesday's B team game. Seymour Rogers 8th Girls B
team lost 33-15 after coming back from only scoring 4 points in the first
half. The second half Seymour Rogers got into a rhythm as a team but, it
wasn't enough to come back from the deficit in the first half of the game.
The girls playing dramatically improved from the first match up with Guymon.
Adam Regier