Middle School Results
Brock Kappelmann - November 30, 2018 7:12 am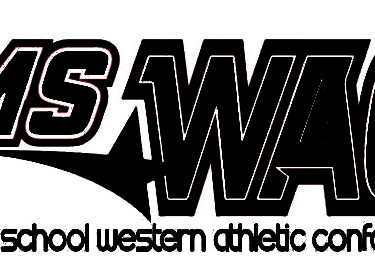 The 7th grade Lady Warriors took on MSWAC rival Kenneth Henderson last night in Garden City.  The Lady Warriors dominated the game from start to finish.  They defeated Kenneth Henderson by a score of 30-10.
Leading Scores:
Hailey Contreas 7pts
Paris Bond 6pts
Leading Rebounder:
Kortni Kapp 6rebs
Thursday night the Lady Warriors traveled to Garden City to take on Kenneth
Henderson. The B team started the night off with a win, the final score was
22-14. Josie Hall had 6 points in the game. Martha Gonzales and Lesly Avila
each put in 4. Aaliyah Luna also had 4 points and lead the team in
rebounding pulling down 6. Sasha Ricks and Lesley Carillo each added 2
points.
Next up was the A game. After being down by 5 at halftime in a very
physical game the Lady Warriors came away with a victory winning 24-21.
Lizzy Cisneros had 11 points in the game. Rachelle Terrazas had 8 points
and Jenna Ormiston put in 3. Despite foul trouble Naomi Macias had 2 points
and 6 rebounds. Next the Lady Warriors was face off against Dodge City
Comanche on Thursday.
—
Jessica Tercero
7B Game report
The Lady Apache's started out sluggish in their first game after
Thanksgiving break and lost 12-30 to the Guymon Tigers. The Lady Apache's
did a great job of spreading the ball around and had 6 different players
score; Angela Garcia, Jasmin Nieves, Kathy Ortega, Jazlyn Alaniz, Kim
Alonso, and Annie Limon. A few highlights of the games was first the
number of shooters we had, our new ability to look up the court and pass
the ball forward but we still need to work on our defense especially on the
help side of the court and inbounds. Overall we are looking forward to our
next game vs. Commanche on Thursday November 29th.
—
Leah Tatro (DeTavernier)