Middle School Results
Brock Kappelmann - November 19, 2018 6:37 am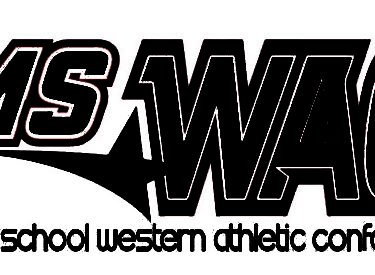 Tuesday night the Lady Warriors hosted Scott City. Both 8th grade teams
walked away with victories. The B team won a close on 16-14. Sasha Ricks
lead the team with 6 points. Ella Friederich and Aalyiah Luna both put in 3
points. Josie Hall had 3 points and 5 steals. Lesley Carillo and Lesly
Avila added 2 a each. Ashlynn Wagenseller had 8 rebounds in the win.
The A team won 29-10. Leading the Warriors was Lizzy Cisneros with 10
points and 7 rebounds. Rachelle Terrazas had 7 points and 5 steals in the
win. Jenna Ormiston put in 6 and Harley Ewalt was good for 4 points. The
Lady Warriors will face off with Kenneth Henderson after the Thanksgiving
break.
—
Jessica Tercero
The Eisenhower wrestlers competed at the annual Kepley wrestling tournament
in Ulysses. The team placed second out of a nine teams. We had a very
special individual award given to one of our wrestlers. The prestigious
outstanding wrestler award was chosen by the wrestling officials to Gerardo
Morales. The individual results for the varsity are:
80 Luis Ical 3rd
104 Josiah Perez 4th
110 Tommy McClure 3rd
138 Gerardo Morales 1st
146 Trystian Juarez 1st
154 Isaac Ybarra 1st
162 Luis Triana 4th
170 Edwin Cabrera 2nd
182 Dickens Cisneros 2nd
210 Erick Castillo 2nd
hwt. Jim Bangs 3rd
We also had many Jv wrestlers compete and they also did a very good job.
No team scores were kept for the junior varsity.
Michael Fowler
Seymour Rogers Wrestling
43rd Kepley Invitational Results
Varsity 80  Michael Mendoza placed 5th,  92   Alejandro Pando placed 4th,  138   Javon Allen placed 4th, 182  Kevin Sepulveda placed 3rd,
Junior Varsity 80-86  Olman Garcia's place is 3rd, JV 130  Michael Byrd's place is 2nd, JV 210  Javier Martinez's place is 3rd
Thursday Seymour Rogers Girls Basketball
Highlights for SRMS Girls basketball at Horace Good Thursday night –
11.15.18 game summary
*7th A team:*
Team fought hard and came within 3 points of Horace Good going into the 4th
quarter, and then fell to the falcons. Apaches fall 22-35.
Keyona Hall had a team high of 13 points
*7B* lost to Garden City Horace Good 8-40. Top scorer was Ruby Pulido with
4 points. Kimberly Alonso and Jasmin Nieves also scored 2 points each.
Despite being down 2 starting players, we fought hard and played good team
ball in a tough battle with Horace Good. We lost by 7 with a final score of
34-27. Rylie Hallman lead with 14 points. Jada Harvey with 9 points.
—
*Patience Blanc*
Eisenhower Girls Basketball
Thursday night the Lady Warriors took on MSWAC rival Dodge City Lady Cardinals
and came away with a 34-12 victory. The Lady Warriors held Dodge City
scoreless at half-time by a score of 16-0. The Lady Warriors were out
scored in the third quarter, but finished strong scoring 16 points in the
fourth quarter. The Lady Warriors will take on Scott City on Tuesday
before Thanksgiving break.
Leading Scorers:
Hailey Contreras 15pts
Madalyn McCarter 7pts
Elle Hatcher 6pts
Leading Rebounders:
Paris Bond 8rebs
Elle Hatcher 7rebs