Middle School Results
Brock Kappelmann - November 12, 2018 6:03 am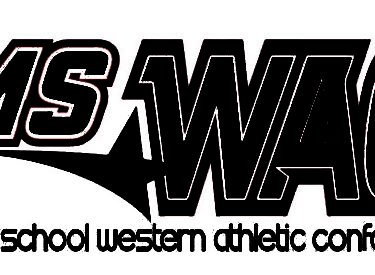 Seymour Rogers
7th Grade A Team fought hard and lost 15-36 to Hugoton.
Stand Outs: Kylee Hammel had team high 3 blocks
Keyona Hall had a team high 6 rebounds
and 3 steals
K. Shuck
The Lady Apache 7B team fought hard but came up short in their battle
versus the Hugoton Eagles last night with a score of 13-16. Karel Mancia
lead the team with 8 points. Followed by Angela Garcia and Jasmin Nieves
who each scored 2 points the final point a free throw was made by Arely
Rios.
Leah Tatro (DeTavernier)
Seymour Rogers 8th grade girls B basketball team was overwhelmed by Hugoton
Middle School losing 27-3. After not able to get anything moving in the
first quarter and only scoring one point it was very difficult to recover
for the team. They had many opportunities but, they couldn't capitalize on
any of the other teams few mistakes.
Eisenhower
Last night the 7th grade Lady Warriors took on a tough Holcomb team. The
Lady Warriors could never get a comfortable lead. Eisenhower came away
with the victory by a score of 28-23.
Leading Scorer:
Hailey Contreras 18pts
Leading Rebounder:
Elle Hatcher 8reb.
Tuesday night the lady Warriors traveled to Holcomb to take on the
Longhorns. The A team came away with a victory winning 36-14. Rachelle
Terrazas lead the Warriors scoring 12 point and pulling down 8 rebounds.
Jenna Ormiston had 10 points and Lizzy Cisneros added 10 with 5 steals.
Hallie West had 4 points in the game.
The B team won on a buzzer beater shot from Lesly Avila winning 17-15.
Josie Hall had 8 points in the win. Ella Friederich added 4, Lesly Avila
finished the night with 3 and Aaliyah Luna put in 2. Next the Lady Warriors
take on Dodge City Middle School for their home opener on Thursday.
Seymour Rogers
—
Jessica Tercero
*On Saturday November 10th the 7th grade Eisenhower Lady Warriors traveled
to Great Bend to take on Great Bend and Hays in MSWAC basketball. The Lady
Warriors started the morning off by playing Great Bend in a tight game
before pulling away in the fourth quarter. The Lady Warriors defeated
Great Bend by a score of 31-20. Madalyn McCarter led the way in that game
with 19pts and Kortni Kapp had 11 rebounds.*
*Next up the Lady Warriors took Hays. At the end of the first quarter the
Lady Warriors had a 10-9 lead. However the Lady Warriors could not hold on
to the lead as they were held scoreless in the second quarter and only made
4 free throws out of 14. The Lady Warriors suffered their first defeat of
the season by a score of 30-26. Leading the way in scoring was Madalyn
McCarter with 11pts, Paris Bond with 8pts.*
Tiffany Bottum
On Saturday the Lady Warriors traveled to Hays to take on Hays and Great
Bend. First they played Hays. The A team had a tough battle but came up
short losing 18-25. Lizzy Cisneros lead the team with 7 points. Naomi
Macias put in 6. Rachelle Terrazas had 3 points and Katie Classen had 2.
The B team had a rough game losing 8-39. Ashlyn Wagenseller, Lesly Avila,
Marth Gonzales and Gabby Echevaerria all had 2 points in the game.
Next the ladies took on Great Bend. The A team won in dominating fashion
43-17. Lizzy Cisneros lead the team again putting in 13 points. Rachelle
Terrazas had 10 points, Harley Ewalt put in 8. Naomi Macias had 6 points.
Katie Classen, Jenna Ormiston and Hallie West all had 2. The B team came
away with a victory winning 25-16. Sasha Ricks lead the way putting in 8.
Ella Friederich had 4 points. Ashlyn Wagenseller, Josie Hall and Leslie
Carrillo all had 3 points. Martha Gonzales and Gabby Echevaerria each had
2. Next the ladies travel to Holcomb on Tuesday.
—
Jessica Tercero