Middle School Results
Brock Kappelmann - November 13, 2023 9:13 am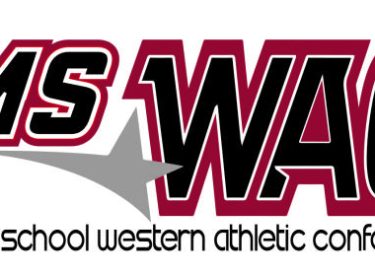 Nancy Hines
Thursday night 8th Lady Warriors faced off against Horace Good. B-team started
off the night. Lady Warriors were off to a slow start and struggled to find
their stride. In the second quarter the Lady Warriors came alive dominating
the last three quarters defeating Horace Good continuing their undefeated
record 36-11. Leading in scoring was Yuridia Gonzales lighting up the
scoreboard with 18 pts, Ashley Batista 8 pts, MarryAna Peregrino 4 pts,
Valeria Gandara and Savannah Olvera with 2 pts each. Next up was A-team.
The Lady Warriors battled right from the start with an aggressive defense
shutting down their 3 pt shooter holding Horace Good and leading throughout
the game by 2 pts all the way up to 5 pts. Ultimately fouls late in the
game, missed easy shots and missed free throws cost us the game in the end.
The Lady Warriors lost 35-37. Leading in scoring was Maliyah Mullens with
16 pts, Devaney Carter 8 pts, Miah Janko 3 pts, Brooklyn Short, Haiden
Lyon, Yazlene Martinez, and Yuridia Gonzales and Jeslynn Heredia with 1 pt
each. Come out and support your A-Team Lady Warriors Saturday at Seymour
Rogers to face off against Hays and Great Bend
From Coach Kadow –
7 th Grade Lady Apaches Game Report
The 7 th Grade Lady Apaches A team traveled across town to
play EMS Warriors on Monday.
In the first quarter the Lady Warriors had 0 points and
SRMS Lady Apaches scored 9 points. At Halftime Lady
Warriors had 7 points, SRMS Lady Apaches had 11 points .
The third quarter ended with the Lady Apaches 11 points
and The Lady Warriors had 11 points. At the end of the 4 th
quarter The Warriors hit a last second game tying 14 th point
tying the score at 14. The Final score was Lady Apaches 14
and the Lady Warriors 20.
Avril Maldanado 3 pt., Brianna Mendoza 4 pts., Janelle
Aquino had 2 pts., Katelyn Cordes 4 pts.
8A from Coach Sniff –
  The Apaches took on the Warriors last night in a hard fought battle. The Apaches controlled most of the game leading until late in the 4th quarter. The Warriors managed to battle back and tie the game up at the end of regulation. The Apaches ended up losing the game in overtime with a score of 43 to 35. The Apaches were led in scoring by Viviana Favila with 12 and Jaylani West with 14.

Nancy Hines
Monday night 8th Lady Warriors faced off against Seymour in the Green House! Starting the night off was B team. The Lady Warriors came out with a dominating defense ending the night with a team total of 24 steals! The Lady Warriors dominated cruising for the win 29-10. Leading in scoring was Yuridia Gonzales with 16 pts, Valeria Gandara with 5 pts, and MarryAna Peregrino, Savannah Olvera, Ashley Batista, and Jyzelle Juarez with 2 pts each. Next up was A-Team. Your Lady Warriors were slow coming out of the gate and struggled to find their stride, but never gave up. As their defense heated up, the Lady Warriors battled back, ending the game with a team total of 24 steals, that pushed the game into Overtime! In overtime the Lady Warriors outscored the Lady Apaches 3 to 1 ending the game and giving the Lady Apaches their first loss against the Lady Warrior's A-Team 43-35. Leading in scoring was Devaney Carter with 13 pts, Maliyah Mullens 12 pts, Jeslynn Heredia 10 pts, Miah Janko 5 pts, and Haiden Lyon with 3 pts. Way to go Ladies
Trae Jordan
Monday night the Lady Warriors took on their cross town rivals the Lady Apaches. The Lady Warriors struggled early in the first quarter falling behind 9-0. How the Lady Warriors started to fight back in the second quarter only being down 11-7. In the second half it was still a struggle for the Lady Warriors to score points but holding the Lady Apaches to a total of three points in the second half the Lady Warriors were still down 14-11. With 1.6 seconds left in the game Aubrey Rivera hits a game tying 3pt shot sending the game into overtime. The Lady Warriors would pull away and defeat the Lady Apaches by a score of 20-14. Leading scorers were Yarah Martinez 9pts, and Mia Sanchez 7pts. Leading rebounder was Yarah Martinez with 18 rebounds.
Nancy Hines
Saturday 8th Lady Warriors traveled to Hays to face Hays and Great Bend. B team dominated the day with an aggressive press and great teamwork! First up was Great Bend, Yuridia Gonzales dominated in the paint leading in scoring with 12 pts, MarryAna Peregrino with 5 pts, and Jyzelle Juarez, Savannah Olvera, and Valeria Gandara with 4 pts each, and Rebecca McLane with 1pt, winning 30-10. Next up was Hays, and with a dominating defense they cruised past the Lady Falcons winning 33-7. Leading in scoring was Yuridia Gonzales and MarryAna Peregrino with 12 pts each, Rebecca McLane with 4 pts, Valeria Gandara 3 pts, and Savannah Olvera with 2 pts. The first game of the morning for A team started off facing Hays. A team struggled with defense in the beginning of the game and let Hays get too far ahead and no matter how hard they worked they couldn't get it done falling to Hays 26-53. Leading in scoring was Maliyah Mullens with 12 pts, Miah Janko with 5 pts, Devaney Carter 4 pts, Brooklyn Short 3 pts, and Haiden Lyon with 2 pts. Next up was Great Bend and A team was ready to play. With a suffocating press Great Bend struggled to score and get the ball past half court. Leading in scoring was Devaney Carter with 14 pts, Maliyah Mullens 8 pts, Miah Janko 6 pts, Haiden Lyon and Jeslynn Heredia with 5 pts each and Scarlett Carr with 1pt, dominating the Lady Panthers winning 39-12.