Middle School Results
Brock Kappelmann - October 30, 2023 12:35 pm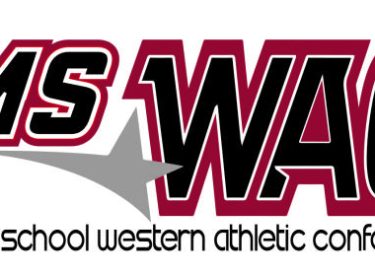 Goodland JH Invitational Wrestling
Results for Seymour Rogers
Joshua Robertson place is 1st 80lbs.
Jaxon Schwindt place is 4th 85 lbs.
Alex Guiterrez place is 1st 85 lbs.
Aaron Munoz place is 1st 115 lbs.
Sergio Morales place is 2nd 120 lbs.
Everado Pineda place is 4th 127 lbs.
Gustavo Sosa place is 3rd 134 lbs.
Alan Padilla place is 2nd 141 lbs.
Tomas Nas place is 3rd 148 lbs.
Chris Marin place is 4th 155 lbs.
Bryan Zepeda place is 2nd 165 lbs.
Kaidyn Higgins place is 3rd 180lbs.
Fortino Vargas place is 2nd Hwt.
8th A team From Coach Sniff –
  The Lady Apaches 8th grade A team started off their season Thursday night against Dodge City Middle School. The Apaches came away with a win outscoring the Cardinals 30-2. The offense spread the scoring around well, but were led by Evelyn Sepulveda with 9. The defense played well holding the Cardinals to only 2 points. The Apaches will look to continue with the momentum moving into their next game on November 2nd against Horace Good.