Middle School Results
Joe Denoyer - September 18, 2018 10:11 am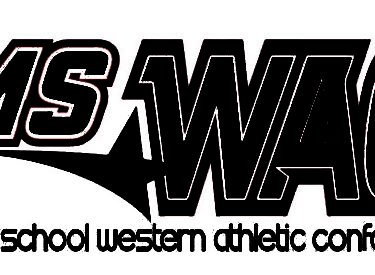 Seymour Rogers Cross Country
At XC Meet in Ulysses, Sept. 18
Top 15 medal. All ran 2 miles
7th girls. Daniela Cerda. 1st. 15:36
Arely Molina. 13th. 18.15
7th boys
George Tejada. 3rd. 14.36
Max Melendez. 14th. 16.22
8th girls
Lilia Batz 14th. 18.23
8th boys
Emmanuel Coronado. 4th. 14,08
Javon Allen. 8th. 14.46
Daniel Rios. 10th. 15.01
Fabian Escamilla 11th. 15.04
Christian Ramsey. 12th. 15.11
Seymour Volleyball
Tuesday at Holcomb
The Seymour Rogers 8th grade volleyball teams traveled to Holcomb for a
triangular the A team put together a great game , using good serving and
team work they won 21-15 ,21-12. I nthe first game Brittany Charerria and
her teammates ran off 13 straight points.
Next up was Holcomb and the Apaches stayed focus and won 21-14,21-17.
The  Apaches are now 5-5 on the season and play next Monday vs Hays and
Great Bend.
B team- lost to Bucklin 5-21,9-21 but bounced back and beat holcomb,
19-21,21-12,15-3.The apaches are now 2-8
*Record now 5-2 (3-1 WAC)*
*vs DC Cardinals*
Set 1: 17-25
Set 2: 25-23
Set 3: 17-19
—- Julissa Garcia had 5 service points in a row
—- Keyona Hall had 4 service points in a row, 2 of which were aces;
Keyona had a great hit with the assist from Julissa
*vs. DC Comanche*
Set 1: 25-15
Set 2: 25-16
—– Maddie Norton had 10 service points in first set
—- Karime Nieve had some amazing hustle
—
*Heather Olmstead*
Also, for 8th grade B Team excellent serving by Kaitlyn Feldhausen 13
points in a row, Sintia Cruz 9 points in a row and Cindy Oropeza 9 points
in a row. Shirley Mendoza served 8 come back points to win the game.