Middle School Results
Brock Kappelmann - September 15, 2023 4:23 pm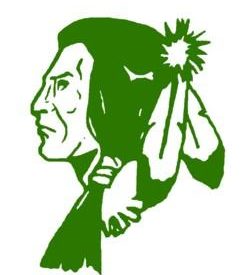 Mike Campbell
Last night in Great Bend, your EMS Warriors split wins with the Panthers.  This was the hardest game of the season so far for both teams and the first time anyone scored on either EMS team this season.  It was also the most penalty heavy game of the season for both EMS squads.
The 7th grade team came out aggressive, but also started with several key players out of the game.  Even while playing outnumbered 2:1, it was a back and forth first half with each team matching the other team's scoring.  The Warriors Christian Moreno-Gonzales returned a kickoff for a touchdown on the last play of the 2nd half to re-tie the score at 18.  But, in the fourth quarter, the depth of the Panthers was too much to overcome as they scored twice late in the game to seal the victory, 32-18.  Penalties and fatigue played major roles in the Panthers victory, but not as much as the depth of that Panthers bench that kept everyone fresh against a tired Warriors squad.  EMS fell to 2-1, but they are still in the hunt for the WAC championship.  The Warriors anticipate being back to full strength this week.
The 8th grade Warriors were able to hold off the Panthers and keep their undefeated streak alive with a close win.  Great Bend was the first team to pass for over 100 yards, rush and the first team to score against EMS this season, but it wasn't enough.  The Warriors struck first in the 3rd quarter, leading 6-0.  The Panthers hit back to make it 8-6 late in the 3rd.  After a few back and forth empty drives that saw EMS have scores and scoring opportunities taken away by penalties, EMS was finally able to sustain a second scoring drive after DE Manuel Rodriquez and OLB Ethan Olmstead each got a hand on the punt, and Olmstead caught it.  On that next drive, QB Ethan Olmstead earned his second rushing touchdown of the night and a lead of 14-8.  With under 2 minutes left on the clock, the Warriors called a timeout, made some adjustments, and kept the Panthers from scoring again.  With the victory, the 8th grade Warriors improve to 3-0, and remain in first place.
Tonight's Game-Ball goes to the entire defense – starters and relief players – they held a high octane passing team to just 8 points, 7 guys played out of position, and they successfully ran a new defense in the closing minutes of a close game.
Next Thursday, both teams fight to defend the home field against the visiting Comanche Coyotes at 4:00.  Comanche is really good this year, so come out to see what should be one of the best games of the season.