Middle School Results
Brock Kappelmann - September 6, 2023 12:13 pm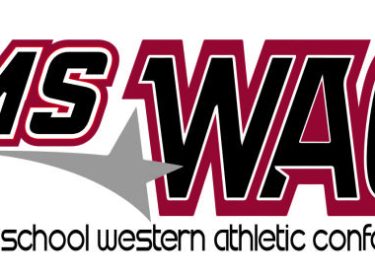 SRMS XC Arkalon  9/5/23
The opening cross country meet for Seymour Rogers Middle School was on a warm day at Arkalon Park.  The Apaches fielded 19 girls and 7 boys today and they gave it their all.  First, the 7th lady Apache set the tempo of the course with six competitors.  The 7th lady Apaches took 3rd as a team with Valeria Ontiveros placing first.  Valeria Ontiveros led all 29 runners and ran a 6:36 mile.  The other 7th lady Apaches were as followed: Nayhara Morillo at 8:42, Nayeli Andrade, Magali Romo, Saniyah Tucker, and Jazmin Portillo.
The 7th boys Apaches had only 4 runners…but brought home a medal.  Chance Macy led the pack and placed 5th with a time of 6:23.  Next was Jaxon Schwindt with a time of 7:01 placing 13th.  The other runners were Leonardo Castillo, and Callen Bridenstine
The 8th lady Apaches placed 2nd in the meet.  Yatzira Nunez chewed up the 2 mile course with the time of 15:43 and placed 5th.  Nunez was followed by Zuriedy Navarro in 14th, Danna Ortega, Yazmin Enriquez, Valeria Ibarra, Bell Patel, Ana Vela, Yaritzi Rosas, Jaydelyn Ryan, Laura Tiquiram Toj, Zaira Mendoza, Mercedes Contreras, and Yaritza Rosas.
The 8th boy Apaches fielded only three runners today.  Alexis Arcos placed 20th, followed by Elian Escobar Humaran and Jamari Tucker.
No one gave up and all gave it their best.  It is a great day to be an Apache.
The cross country team kicked off their season out at Arkalon yesterday. The 7th grade girls team placed 2nd as a team in the 1 mile race.
Sophia Mercado placed 3rd
Rachelle Groves placed 7th
Alize Calderon placed 14th
The 7th grade boys placed 3rd as a team in the 1 mile race.
Eric Baeza placed 6th
Lill Osborne placed 13th
The 8th grade girls placed 1st as a team in the 2 mile race.
Ashley Batista placed 4th
Adelyn Masestas placed 11th
Julieana Hernandez placed 12th
Daisy Ugalde placed placed 13th
The top 8th grade boy racer in the 2 mile was Javier Martinez.
The Warriors travel to Hays next Tuesday to compete.
Trae Jordan