Middle School Results
Brock Kappelmann - August 31, 2018 6:50 am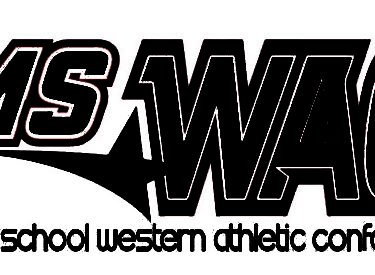 Thursday
Football
7th
Eisenhower 32 Dodge City MS 8
Dodge City Comanche 30 Seymour Rogers 22
8th
Eisenhower 8 Dodge City MS 8
Dodge City Comanche 30 Seymour Rogers 0
Eisenhower Cross Country
Today the Warrior XC team traveled to Great Bend to compete at their first
meet of the season. High nerves and high heat couldn't stop the Warrior Way
from shining. We had eight individual medalist.
Our seventh grade girls team were only able to bring two girls but they
worked really hard and both of them set personal records.
Next up our 7th grade boys team came in 1st place finishing 4 boys in the
top ten. Medalists were Cooper Zimmerman in 10th, Jose Relles finished 5th,
Daniel Pavia 4th, and Angel Real was runner up.
Our eighth grade girls finished in 2nd place with a lone medalist being
Hallie West finishing 9th.
I
8th grade boys action our team wouldn't be denied! Finishing as meet
Champions. We had 3 earn medals today. Anthony Castijella 9th, Gideon
Wright 8th, and Daniel Amparan 6th.
Finishing in a heartbreaking 11th place (one place out of a medal) were 8th
graders Ashlynd Winchell and Hudson Brown. Both demonstrates the Warrior
Way!
Next up, we head to Arkalon on Tuesday the 4th at 4:00!
Volleyball
The 7th grade Lady Warriors traveled to Guymon Thursday taking on the
Tigers in their season opener.
Hailey Contreras took control from the opening serve netting the first 17
points Maddie McCarter and Yolette Soto each added three helping the
Warriors to win set one 25-4
Contreras then repeated her first set performance with a 13 serve run. The
Warriors took set two in similar fashion 25-5.
With the majority of Contreras' serves aced, the ladies had few
opportunities to test their defensive skills – Coach Collins. We need to
continue building on this start, working on communicating and positioning.
The Warriors Next game is slated for September 10 at Hugoton.