Middle School Results
Brock Kappelmann - January 13, 2023 7:10 am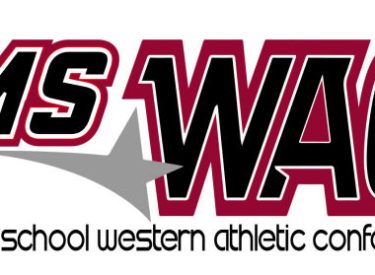 James Babinec
The Eisenhower Warrior 7th Grade team hosted the Horace Good Hawks Thursday afternoon, The Warriors started the game off quickly scoring the first basket. Horace Good then jumped out to an 8-2 lead before the Warriors settled in. Score after the first quarter was 14-7 Hawks. Eisenhower then opened the 2nd quarter scoring the first 8 points to take a 15-14 lead. The Hawks responded taking a 20-15 halftime lead. The Warriors went cold in the 3rd as Horace Good built a 9 point advantage. Midway through the fourth, the Warriors cut the gap to 29-23. However, they gave the Hawks six opportunities to score on one possession which ended as the final tally. Final score was the Hawks 32 and the Warriors 23.
We played much better than our first outing. Offensively we attacked the basket more and were able to get the Hawks to take off the press with an effective press break. Although we registered 22 rebounds for the game, the Hawks still outpaced us here. We need to be more intentional in bring those down on both sides of the court.
Leading the way for the Warriors was Adrian Gonzales with 11 pts, Kye Morris 4, Etnan Olmstead and Kale Miller each with a 3 pointer and Christopher Pino with 2 pts. Adrian also led the tem with 6 rebounds, Ethan 5, Kye and Landry Fritzgerald 4 each. Bren Kapplemann had a team high 3 steals.
The Warriors have a week to get ready for Hays and Great Bend on January 21st.
Trae Jordan
Last night the 7B Warriors took on the Horace Good Hawks at the Eisenhower gym. The Warriors were able to keep the game close at the end of the first half with the score being 14-9. However the Warriors continued to struggle with finishing their shots in the paint and came up short losing to the Hawks by a score of 32-15. Leading scorers were: Kayden Gonzalez 4pts, Carter Rhine 3pts, and Pierro Huaman 3pts. Leading rebounder was Aadyn Miranda 5 rebounds.