Middle School Results
Brock Kappelmann - December 16, 2022 1:30 pm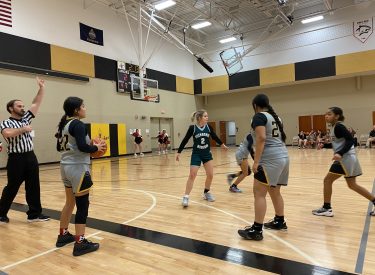 7A from Coach Kadow –
The 7th Grade Lady Apaches A team hosted the EMS Lady Warriors Thursday.
In the first quarter the Lady Warriors had 5 points and SRMS Lady Apaches
scored 7 . At Halftime the Lady Warriors had 13 points and SRMS Lady
Apaches had 17. The third quarter ended with the Lady Apaches 21 and the
Lady Warriors had 15. The Final score was Lady Apaches 30 and EMS Lady
Warriors 23. It was a hard fought game by both teams. The Lady Apaches
finished a successful season with a 11 and 3 record and 2nd place in the
Conference.
Rae Rae Dean had 12 points , Jaylani West had 4 points , Viviana Favila had
9 points , Ana Vela had 3 points, and Maliha Navarro had 2 points.
Lady Warrior 7th B team finished the season with perfection.
The Eisenhower Warrior 7th Grade B team finished the season last night with  a victory over rival Seymour Rogers 20-13.  The victory sealed an undefeated season at 14-0 as well as an MSWAC Championship.
The Ladies started very tentative in the first half  leading 9-8 at  intermission.