Middle School Results
Brock Kappelmann - November 10, 2022 6:11 am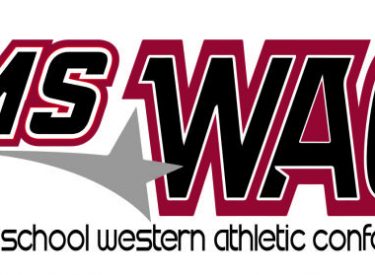 The 8th grade A team lost to Dodge City Comanche yesterday 10-27. The Apaches started off slow and allowed Comanche to get a 2-12 lead going into half time. We had a much better second half. We held them to 6 points in the 3rd quarter and then we both put up 9 points in the 4th quarter. We were led by Selena Ontiveros with 7 points and Ashley Viscarra with 5 points. We will try to bounce back on Thursday when we take on Garden City Kenneth Henderson.

7B from Coach Sill –
On 11/8 SRMS 7th grade B team played Comanche Middle School. Karmen Martinez was the leading scorer with 16 total points. The girls had fun and really put into place during the game the things we've been working to improve on in practice. Bailey Castro, Yaritzi Rosas, and Dianiley Vega were quick and aggressive on rebounds while Arielle King did a great job tying up the ball multiple times! 7B Lady Apaches won the game 26-2 over Comanche.
The B team girls did an awesome job of keeping up during the first half of the game against Comanche. Zailee Navarro scored 2 points during the first quarter. Illiana Arzate scored 3 points during the 2nd quarter. Yuly Molina assisted both times that Zoe Laird scored her 4 points during the 2nd quarter.  Final score was Comanche 27, SRMS 9.