Middle School Results
Brock Kappelmann - November 1, 2022 4:27 pm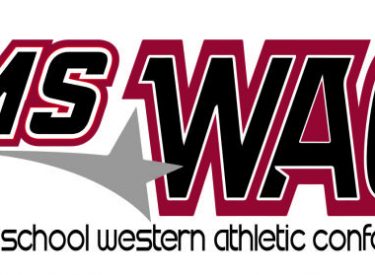 7A from Coach Kadow – 

The 7 th Grade Lady Apaches travelled to Great Bend to play
a double Header. In the first A game the Apaches played
Great Bend Lady Panthers. At the half it was the Lady
Apaches 10 Great Bend 7. The Lady Apaches in the second
half scored 21 more points Great Bend scored 5 points in
the second half. Final Score Lady Apaches 31 to Great Bend
12.
Rae Rae Dean and Jaylani West each had 7 pts., Ana Vela
Armendariz had 4 pts., Viviana Favila was the high scorer
with 13.
In the second game the Lady Apaches played the Hays
Falcons. The Lady Apaches had 9 at half time and the
Falcons had 27. Final score Lady Apaches 16 Falcons 50.
Rae Rae Dean, and Evelyn Sandoval both had 4 points,
Viviana Favila had 2, and Jaylani West and Karmin
Martinez both added 3 pts..

7B from Coach Sill – 
On 10/29 SRMS Lady Apache 7th grade basketball girls traveled to Great Bend to play against both Great Bend and Hays.
During the 7B game against Great Bend, Maliha Navarro and Karmen Martinez led in points, both scoring 6. All the girls showed improvements in their ability to handle pressure and come up with rebounds offensively and defensively. In the end it was very close but SRMS was unable to pull off the win, losing 22-21 to The Panthers.
During their game against The Hays Falcons, Maliha Navarro again helped lead in points for SRMS with 10, Karmen Martinez and Dianiley Vega had 6 steals each, and Bailey Castro was able to convert several drives into scoring opportunities both in the lane and on the free throw line bringing her total to 4 points. The Lady Apaches played extremely hard throughout the game, never giving up and kept their composure allowing them to end the game victorious over Hays, 24-20.
8A from Coach Sniff – 
Saturday the 8th grade Apache A team went to Hays and took on Hays and Great Bend. We fought hard but ended up losing both games.
Great Bend came out with a half court trap that we were not prepared for. Although we were caught off guard and they were able to get a big lead early because of the trap, we used the game as a learning experience and figured out how to get by this type of press. By the end of the game we were able to get through their press, but the damage had already been done and we weren't able to fight back into the game.
We started off pretty well against Hays, only being down by 10 at the end of the first quarter. However, their lead slowly grew throughout the game as we struggled to get our offense going. We will look to get back on track with our season this Thursday when we have our first home game against Horace Good.