Middle School Results
Brock Kappelmann - October 5, 2022 1:45 pm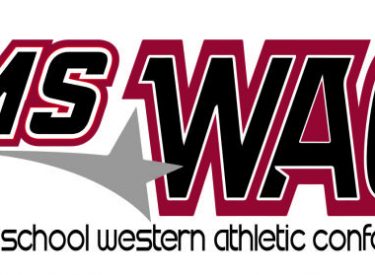 Last night Eisenhower faced off against Seymour Rogers at Seymour. Starting off the night was B team. They defeated the Lady Apaches in two matches: 11-25, 6-25. Next up was the A team. The Lady Warriors defeated the Lady Apaches in three games: 13-25, 25-15, 12-15.–
From Coach Riggs –
A cool, rainy day, Fast PRs, 1 hard won medal, and an Apache team that we could not be prouder of!  Tuesday, October 4th, the SRMS Apache XC team trundled to Dodge City to compete at Demon Lake.  As I have informed the Apaches before, "Numbers don't lie, people do".  And the numbers were great for us today.
Twenty-three Apaches ran today and eighteen claimed Personal Records.
7th grade girls ran first on the slippery course.  Yatzira Nunez Lozoya led the pack coming in at 10th with a PR of 7:02 in the mile run.  Yaretzi Escobar was fighting an injury to her ankle and still turned in a decent time of 7:26 in 17th place.  The dynamic duo were followed by Danna Ortega at 7:34, Zureidy Navarro 7:59, Yazmin Enriquez De La Torre 8:06, Dianiley Vega 8:16, Bailey Castro 8:45, Yaretzi Rosas Rubio 8:49, Joceline Rosales 9:04, and Jaydelyn Ryan with a time of 9:22.  All of the 7th grade girls PRed except for Yaretzi Escobar who was nursing a sore ankle.  Lastly, the 7th grade ladies earned 3rd place as a team and the field had 10 cities represented.
The 7th grade boys ran well, too.  All three athletes never quit, never walked, and turned in one PR.  Juan Ledesma Ayon led the trio with a time of 7:20, just 4 seconds shy of a PR.  Alexis Arcos Guzman was next and PRed with a time 8:21, followed by Elian Escobar Humaran at 10:09.
The 8th grade ladies ran very well.  Every lady PRed.  Evelin Tarango led the girls with a time of 16:11 and secured 20th place.  Grace Diazdeleon came in 25th with 16:41, Jessica Diazdeleon at 17:40, Yvanna Rivera at 17:58, and rounding up the pack was Alea Diaz with 19:52.  Although the 8th grade girls only had 5 runners today, they placed a respectable 4th place.
The 8th grade boys mirrored the 8th grade ladies.  All the 8th grade boys PRed today.  Jose Escobar Rico turned in a great time of 13:06 in 18th place.  Cain Ortiz continued to blast away at his personal record with a time of 13:51 in 28th place, next was Ben Brockett 14:04, Marco "Snake" Rivas with 14:55, and Brandon Ailon with 15:01. The 8th grade boys captured 6th place out of 8 full teams and 60 competitors.