Middle School Results
Brock Kappelmann - December 15, 2017 7:20 am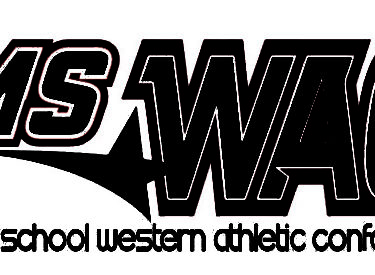 8th grade
The Lady Warriors opened the MSWAC tournament as the number 3 seed. Last
night they took on Horace Good in the opening round of the tournament and
came away with a convincing victory defeating Horace Good by a score of
56-14.
Leading Scorers:
Ashley Carrillo 25pts
Kaitlyn Stoney 7pts
Caitlin Carlile 7pts
Emma Evans 6pts
Leading Rebounders:
Caitlin Carlile 5reb
Emma Evans 4reb
Jenice Perez 4reb
Aracely Juardo 4reb
The Lady Warriors will play the final day of the MSWAC tournament on
Saturday in Garden City at the High School. The game is at 10am.
Tiffany Bottum
7th
The B team started the MSWAC tournament with a win over Garden City
Kenneth Henderson 21-6. Leading the Warriors was Katie Classen with 8
points. Josie Hall has 6 and Priscilla Vela with 4 in the win. Ella
Friederich put in 2 and Aaliyah Luna with 1. They will start the day
Saturday at 9am facing off with Hays.
The A team had a big win over Seymour Rogers 40-13. Jenna Ormiston lead the
team in scoring putting in 11. Lexi Hensley had 9 points, 9 steals and 6
rebounds. Hallie West, Lizzy Cisneros, Arianna Hubbard and Rachelle
Terrazas all had 4 a piece. Rounding out the scoring was Harley Ewalt and
Naomi Macias with 2 each. The A team will Face off with Kenneth Henderson
at 10am on Saturday.
—
Jessica Tercero