Middle School Results
Brock Kappelmann - September 14, 2022 10:36 am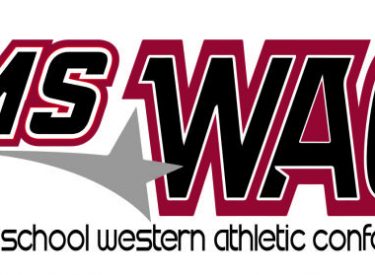 Hays XC meet 9/13/22
It is a great day to be an Apache! It was a blistering, dusty day in Hays, Kansas at the Cross Country meet.  This middle school cross country meet had all the variables for a stellar event.  The competition was tough and so was the course.
Here is how we fared today.
 The 7th grade boys had a squad of three athletes and all three gave it their all.  Juan Ledesma turned in a time of 7:57 for his PR and Alexis Arcos Guzman had a time of 11:28.  Elion Escobar ran a 11:41 mile.
The 7th grade girls were led by Yatzira Nunez again and she medaled 9th at a time of 7:27.   The tribe of Apaches followed as such, Yaretzi Escobar had a personal record of 7:35.  The girls ran well with 6 girls doing their personal record and they are Yaretzi Escobar, Dianiley Vega, Bailey Castro, Jaydelyn Ryan, Yaretzi Rosas Rubio,and Yazmin Enriquez.  The 7th grade girls placed 2nd as a team.
The 8th grade boys fielded a team of 5 and ran well with 4 of the 5 doing a personal record.  Jose Escobar captured 8th in the 2 mile course at a time of 13:21.  Coming in red hot at 18th place was Benjamyn Brockett with a PR of 14:27.   The order following was Cain Ortiz, Marco Rivas, and Brandon Ailon.
The 8th grade girls captured 3rd place as a team and there was a 2 point difference between 2nd and 3rd place. The Apaches were led by Evelin Tarango with a personal record time of 16:40 in the 2 mile course.  Evelin medaled in 10th place.  Seven lady Apaches ran the 2 mile course and 5 had personal record achievement.
We are proud Apaches today.
Eisenhower CC
On Sept. 13 the Eisenhower boys and girls cross country team traveled to
Hays to compete in the Hays Middle School Invitational.  The course was a
challenge for the kids.  We had six runners running their personal best
times in the mile and two mile race.
7th grade girls Mile Race:
Ashley Batista placed 1st with a time of 6:53
Devaney Carter placed 5th with a time of 7:09
The next meet is Saturday in Hugoton.
Coach Jordan