Middle School Results
Brock Kappelmann - September 7, 2022 12:32 pm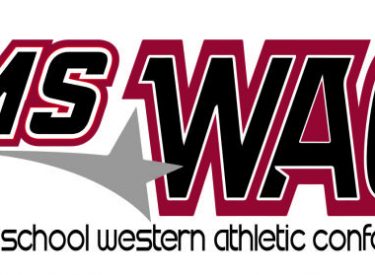 Arkalon Cross Country Meet
Sep 6, 2022
It's a great day to be an Apache! Our first meet is complete with 24 out of 30 Apache
runners competing today.
The 7th graders ran their first mile race starting with 10 girls. Yatzira Nunez led her team
with a personal record of 7:07 and received her first medal in 4th place. Danna Ortega also
managed to snag both a personal record of 7:44 and her first medal in 10th place. Just missing
the medals, yet achieving the third personal record of the day was Zureidy Navarro in 12th place
with a time of 7:56. She now has a goal to cut that time down and try for a medal at the next
meet. Finishing strong was Bella Patel with Bailey Castro twenty seconds behind. Dianiley
Vega, Joceline Rosales and Yaretzi Rosas ran as a team finishing with times of 9:57, 9.59, and
10:01 respectively. They were able to push each other across the finish line and Yaretzi was
able to claim her personal record. Last, but definitely not least, was our tough Jaydelyn Ryan
and Zaira Mendoza who pushed themselves to finish. These ten girls worked together to earn
1st place as a team and are eager to have Yazmin Enriquez, Yaritzi Escobar, Amy Medina, and
Odette Ortega join them in the next race. Way to go ladies!
The 7th grade boys followed the girls race and our focus was on our one runner Elian
Escobar. Like the rest of his teammates, Elian stepped off the bus nervous for his first race, but
he did not let it show as he stepped up to the line. Even when he was tired and ready to give up,
Elian pushed himself to the cheers of his team, family and school support to earn his own
personal record of 10:01. We are all eager for Juan Ledesma and Alexis Arcos to join him in his
race next week at Hays.
The Lady Apaches are showing up to show how to work as a team with the 8th grade
girls running their first two mile race for the season. They were led by Evelin Tarango who didn't
think she could do it but pushed herself to finish in 13th place at 18:32. Grace Diazdeleon fought
through hard time breathing to come in just twenty seconds after Evelin at 18:52. Jessica Pando
is out for her second year and continues to show everyone her determination and finishing in
19th place. Yvanna Rivera and Jessica Diazdeleon claimed the 22nd and 23rd places to help in
the team placings, and we could never forget Alea Diaz and her steady focus from start to finish.
These ladies were able to earn 2nd place for the 8th grade Lady Apaches and are already
setting new goals for next week with personal records and medals in view.
The final race of the day was our 8th grade boys who spent the afternoon cheering on
everyone else first. These boys started off strong and determined with Benjamyn Brockett
working to stay in the top 10 the entire race. He was able to earn a medal for 6th place with a
time of 14:49 after giving his all in his sprint. Marco Rivas kept his usual steady focus from last
year, but sadly missed the 10th place medal by less than a second. They were followed by Cain
Ortiz, who is also running for his second year, and Brandon Ailon, a first year runner. These
boys provided support for their team and showed everyone how to finish strong. We are excited
to place as a team when Jose Escobar is able to join us at the next meet.
Finally, we would like to thank all of the volunteers and families who came out to help
and support all of our runners. These are tough athletes who prove their worth everyday. It's a
great day to be an Apache!