Middle School Results
Brock Kappelmann - January 11, 2022 6:45 am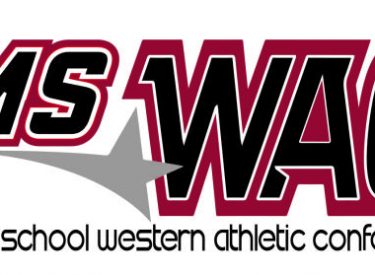 James Babinec
The 7th Grade Eisenhower Boy's Basketball team opened their season with a pair of non conference games. Traveling to Holcomlb on Thursday the Warriors found themselves quickly down 4-0. After settling down,the Warriors matched the Longhorns until Brayden Austin drained a three pointer as the first quarter expired. The shot seemed to take all the energy from the Longhorns as the Warriors dug in to dominate the game. Final score was 34-16
Leading the Warriors was Max Holman with 9ts, Ishmael Calderon 6pts. Jaime Navarette, Wyatt Mannel and Trent Holmes each with 4pts, Brayden Austin 3pts, and David Gilmore & Ishmael Guerro with 2pts a piece,
The 7th Grade B team opened up with a close game only to fall short to the Longhorns 18-14. Kyle Lambley scored 10 pts as Edgar Galindo and Eduardeo Martinez each scored 2 points.
The second contest took the Warriors to Hugoton. The A team fell to a well oiled Eagle squad. We never got into a rhythm with full court pressure and a fast tempo game. We lost composure and committed too many turnovers. The second half saw the Warriors continue to play hard. David Gilmore's defense late in the fourth showed Warrior hustle and pride.
The B-team fought hard against the Eagles. Trailing at the half, a duo of Rylin Roher and Spencer Blaser helped propel the Warriors back in contention. The Warriors fell short 23-18.
Eisenhower travels to Horace Good Thursday to open League play.