Middle School Results
Brock Kappelmann - December 12, 2021 7:59 am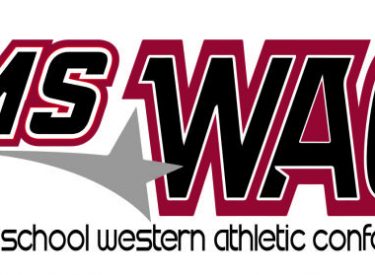 From Coach Kadow-
7th Grade Lady Apaches Game Report
The 7th Grade Lady Apaches travelled to Dodge City to play in the WAC 7th
Grade A tournament they played The EMS Lady Warrior's in the first game
and lost 19 to 10. They played the Dodge City Cardinals in the second game
and won 7 to 4.
—
The Lady Warriors started out the morning facing Seymour Rogers @ Dodge
Comanche. The Lady Warriors played strong and together to pull out the win
19-10. Leading in scoring was Shiaa Dunlap with 10 pts, 8 rebounds and 2
steals. Trinity Olvera scored 9 points, had 5 rebounds, and 14 steals.
In the final game for 5th place the Lady Warriors played their best game of
the season offensively and defensively and together! The Lady Warriors
fought hard and won the game because of free throw shooting. Trinity Olvera
lead the Lady Warriors in scoring with 14 points, which points were from
the free-throw line. Shiaa Dunlap scored 5 points and Emily Vasquez and
Rebecca Davis each had two points to defeat Horace Good 23-21. Lady
Warriors finished 5th in the League.
—
Nancy Hines
SRMS from Coach Torres –
*2021 MWAC Results for Seymour Rogers Middle School*
*Junior Varsity 115-120*
*Everett Betts placed 3rd*
*Junior Varsity 141-148*
*Aaron Villegas placed 2nd*
*Varsity 100*
*Javonte Andrade placed 1st*
*Varsity 127*
*Pedro Contreras placed 3rd*
*Varsity 148*
*Ismael Vieyra placed 3rd*
*Varsity 155*
*Jesse Gomez placed 2nd*
*Varsity 165*
*Cesar Rosales placed 2nd*
*Varsity 180*
*Oscar Pablo placed 2nd*