Middle School Results
Brock Kappelmann - September 28, 2021 12:16 pm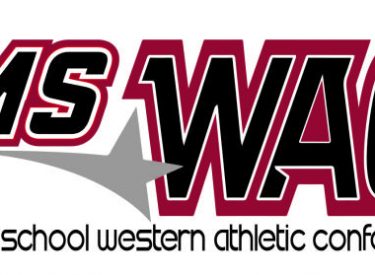 Seymour Rogers Middle School battled the wind and a field of fierce
competitors.
SRMS XC traveled to Garden City on September 28. The 7th Grade Apache
girls fielded 3 runners. Jessica Panto placed 25th at a time of 9:59. Miss
Panto was followed closely by Yvanna Rivera in 26th at 10:12. Alea Diaz
placed 31st at a time of 11:34.
The 7th Grade Apache boys placed 3rd as a team. They scored 75 with
Kenneth Henderson grabbing 70 pts. The 7th boys continued to improve and
grasped 2 medals at Garden City. Ruben Martinez led the Apache pack by
placing 6th at a time of 6:37. Jose Escobar nabbed the 9th place medal at
a time of 6:45. Marcos Rivas came next at a time of 7:31 and placed 18th.
Cain Ortiz was battling an illness placed 22nd at a time of 7:38. Ben
Brockett placed 29th at a time of 8:24. Bringing the caboose was Ayden
Beyna with a time of 9:06 and 38th place.
Genesis Leyva was our sole 8th grade lady and performed well at a time of
18:19 and placed 17th.
The 8th Grade Apaches had 2 runners and performed in great fashion. Zahir
Ortiz placed 13th and had a time of 14:21. Joshua Talley ran a 19:26 and
placed 33rd.
7A from Coach Kelley – *
three matches the last two nights. On Monday they loaded up the bus to make
the road trip to Great Bend Middle School to face a triangular with Hays
and Great Bend. The Apaches would face Hays first, the team would struggle
to find their rhythm in the first set and Hays would take set one. The
Apaches came out ready to play the second set and battled back and forth
with the lead but ultimately Hays would take the match 2-0. The second
match was with Great Bend Middle School the Apaches would fall in the first
set. However they would battle the second set Briana Pinon would have
several great digs as well as Iliana Arzate would go on a several serve
streak. However Great Bend would catch back up and take the match 2-0.
After a long road trip the night before the Apaches were back in action
against Southwestern Heights Jr. High last night. The team would come out
strong and quickly take the first set however they would fall the second
set. The third set the team came out ready to play and would win the third
and fourth set. Briana Pinon would have a strong with several digs and
diving saves. As well as Selena Ontiveros. "Overall I am so proud of the
growth and fight I saw in the team these last two nights and I am excited
to see what the team does in the conference tournament coming up.
From Coach Lacen –
The SRMS 8th grade A team saw two losses last night against Hays and Great
Bend. The first set of both games were spent trying to get the girls to
light their fire. By the time the second set of each game rolled around,
the girls had finally hit their stride. They battled hard in the second set
of both games and gave the other teams a run for their money. Our blocking
and block coverage looked the best that it has all season. We took some
hard serves and hits last night as well. We've made it to a place where
every girl understands her role on the team and court, and has taken
personal responsibility each. I'm very proud of the work ethic and positive
attitudes that the girls continue to have. They show Apache pride and great
sportsmanship every time they step out onto that court.
Lady Warriors traveled to Hays and faced Great Bend. A Team and B Team fell
to the Lady Panthers:
A Team = 25-20 and 25-12
B Team = 25-12 and 25-3
Lady Warriors then faced Hays falling to the Lady Falcons:
A Team = 25-10
B Team = 25-2