Middle School Results
Brock Kappelmann - September 21, 2021 6:20 am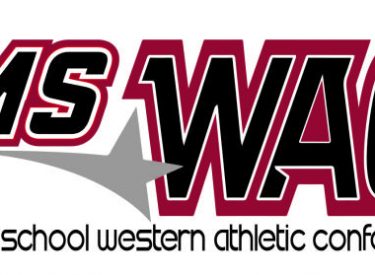 From Coach Lobmeyer –
Ulysses Cross Country Meet.
September 21, 2021
It's a great day to be an Apache!
What a wonderful day for a run, not too cold, not too hot, but with the
gently cooling breeze runners appreciate. Seymour Rogers Cross country team
came home from the Ulysses meet with four of those prized medals.
Boys and girls ran together on this two mile course and our 7th graders
filled the starting box. Jose Escobar set his two mile personal best with a
time of 15:34 and earned the first medal of the day in 10th place. Ruben
Martinez was right behind and earned the 12th place medal with his own
personal best time of 15:42. At 17:06 Cain crossed that finish line
finishing his third race in 26th place. Benjamyn Brockett and Marco Rivas
stuck close together throughout the race to claim 37th and 38th place for
their teams with their respective times of 19:15 and 19:31. Ayden Beyna
also made his two mile debut coming in at 20:19. While not everyone
recurved their own medal, they all stuck it out to earn 4th place for their
team.
Focusing on her first two mile race, Ashley Vizcarra set her personal best
with. Time of 19:34. To her delight this was just fast enough to earn
herself a medal for 14th place. Yvanna Rivera nabbed 21st place with a time
of 21:41. Never one to quit Jessica Pando crossed that finish line at
26:25. Wrapping up the team was Alea Diaz who gave what she could for her
first two mile time of 27:21.
Gennises Leyva was again our only 8th grade girl runner as Blanca Nieves
could only cheer her on due to injury. Even so that does not stop Gennises
from competing and running a time of 18:57.
Running at the same time as the girls, our two 8th grade boys did their
thing. Zahir Ortiz tried a new knee wrap that helped bring him to 14th
place with a time of 14:48. This was fast enough to claim the final Apache
medal. Bringing the Apache team in was Joshua Talley who finished his race
in 19:23.
We are proud of our runners, they never quit on or off the course and can
often be heard cheering on all other runners. They have what it takes and
are willing to give their best every race.
EMS 8th VB started the afternoon facing Dodge City Middle School Monday.
B Team started out taking the Win in three matches with the final match
score of 15-12.
A team took Dodge City Middle to three matches but falling to Dodge: 8-25,
25-10, 8-15.
The Lady Warriors then faced Dodge Commanche taking the sweep to end the
night.
B Team: 25-19, 25-20
A Team: 25-19, 25-23
From Coach Riggs –
A beautiful, windless morning awaited the Seymour Rogers Middle School
Cross Country team on Sep 18, 2021.  Seymour Rogers fielded only 8 runners
due to injury, out of town, volleyball, and etc.   The Apaches did not let
that deter them in least.  Our athletes were exceptional on and off the
field.  The 7th grade Apaches ran their first 2 mile race so every 7th
grader PRed.
7th grade girls had a field of 50.  Yvanna Rivera clocked a 19:19.69 and
led the Apaches in the 2 mile course.  She placed 41st.   Jessica Pando ran
a 22:16.78 coming in at 48th place.
7th grade boys had a field of 71 runners.  Cain Ortiz has continued to
improve and ran a 2 mile course in 15:56.18 and placed 44th out of 71.
Next zoomed in Marco Rivas at 17:34.81 and placed 55th.  Benjamyn Brocket clocked 18:19. 01 and placed 60th.
8th grade girls fielded Genesis Leyva ran in a field of 34 runners placed
18th with a time of 17:21.95.  A super effort and a PR for Genesis.  She
beat her old PR by almost 3 minutes.
8th grade boys fielded only 2 runners and they were ready to "tear it up".
  Zahir Ortiz ran a 14:32.73 and placed 25 out of a field of 55.  Joshua
Talley earned 49th place and ran a
17:33.92 in the 2 mile course.  Joshua Talley
<PRed
and shaved almost 2 minutes off his previous PR.
The Eisenhower cross country team ran at Hugoton Saturday. 7th grade boys top runners
Quinn Brown – 19th place
Abdiel Casas – 26th place
8th Grade Girls
Sofia Lucena – 6th place (medalist)
Rubi Alvarez – 11th place (medalist)