Middle School Results
Brock Kappelmann - September 15, 2021 4:52 pm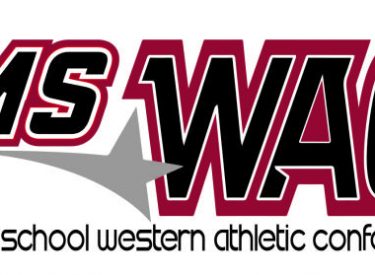 From Coach Lobmeyer –
Hays Cross Country Meet
September 14, 2021
Well done Seymour Rogers Cross Country team! At the second meet of the
season and one of the most rigorous courses we see, almost every athlete
earned a new personal record.
Starting the meet were the 7th grade girls who fought through the
unfamiliar hills to the finish. Ashley Vizcarra ran her first race leading
her teammates with a time of 8:26. Just five runners were between Ashley
and Yvanna Rivera who ran a 9:31, fifteen seconds faster than last week.
Jessica Pandora impressed us by taking over a minute off her last race time
to finish in 10:30.
Following the girls were the 7th grade boys. Jose Escobar was the first of
the team to cross the finish with a time of 7:03, one second faster than
last week. He barely beat Ruben Martinez who led the team through most of
the race and finished with a time of 7:06. Ruben took his time down by
almost a minute from last week. Cain Ortiz also ran his first race of the
season and crossed the finish at 7:52. Marco Rivas took off two seconds
from last week running in at 8:19. Yet another personal best was Ben
Brocket at 8:26, three seconds faster than last week. Ayden Beyna may not
have beat his last time, but he proved his own by running in at 10:47 with
a headache that would have stopped many others.
Gennesis Leyva was our only 8th grade girl to run this time due to a
teammate being injured. This meant she was her team's sole focus as she ran
her two miles. She found a running companion and they stuck it out together
until the end when Gennesis pulled ahead to cross the finish.
To finish up the day our two 8th grade boys. Zahir not only battled the
hills, but he did so with a painful knee. Even so he was able to take off
twenty-six seconds and come in with a time of 13:42. It helps to have
friendly competition from another team with similar timing. Joshua Talley
has shown great improvement since last year and wrapped up the SRMS runners
with a two mile time of 19:28.
Congratulations to the runners and come cheer on the team in Hugoton this
Saturday.
Eisenhower 7th grade boys placed 5th overall
Top runners
Quinn Brown 11th
Abdiel Casas 15th
8th grade girls placed 4th overall
Top runner
Sofia Lucena 9th (MEDALIST)
Kylie Rhine 14th
Rubi Alvarez 15th
Overall we set 12 personal season records!
*7A from Coach Kelley – *
The Lady Apaches were back in action last night at the triangular match ups
between Horace Good and Kenneth Henderson. The Lady Apaches first faced
Horace Good and struggled to find their footing. Mistakes and missed
returns led to a final score of 5-25 and 7-25 both in favor of Horace Good.
The second match against Kenneth Henderson started much stronger with the
Apaches scoring first in both sets. In the first set Abbie Freeman
would make a strong hit causing a miss play by the Kenneth Henderson team.
Destiny Olson as well as Grace Diaz would go and have a several serve
streak but still the final score would settle 13-25 in the first set.
Zailee Navarro would come out and have a several serve streak. Lady Apaches
would struggle with returns but would be broken by Kamora Dean when she
made a diving save. All the team's effort would lead to a second identical
score of 13-25. This would lead to Kenneth Henderson taking the second
match. Overall Coach Kelley was very pleased to see the team bounce back
after a rough first match. The team will be back in action on Saturday
September 18 at the Kepley Middle School invitational.
*7B from Coach Sill – *
*7th grade B Team volleyball girls had their second triangular on Monday,
9/13. The team had some mistakes as a whole but they were able to come
together as a team to compete and have fun. In practice leading up to this
game we really worked on skills related to serving and passing and we saw a
big improvement on both during the games. The girls have a lot to be proud
of and we will be building on that the rest of the season. 8A from Coach
Lacen – Game 1: SRMS vs. HGSet Scores: 25-13- HG & 12-25 HGGame 2 SRMS vs.
KHSet Scores: 25-18- KH & 25-16- KHrSRMS 8th Grade A Team Record: Won:1
Lost:3 A Team players:#2- Miranda Rosales#3- Yaretxi Ovalle#8- Jasmine
Gomez#10- Shamari Lewis#11- Diana Saucedo#14- Janissa MInJarez#21- Kylee
Amparan#27- Alexis Ugalde#30- KateLynn Bustillos- Libero#47- Meriah
Olivas#50- Nayeli Morales#51- Karyme BeltranKey servers:- Miranda Rosales-
7 total for the night- Shamari Lewis- 6 for the night- Kylee Amparan- 6 for
the night- Jasmin Gomez- 4 for the night- Alexis Ugalde- 4 for the night-
Meriah Olivas- 4 for the night Key Hits and Critical Plays:-Shamari Lewis-
10+ for the night- Alexis Ugalde- 7 for the night- Nayeli Morales- 6 for
the night- Meriah Olivas- 5 for the nightPositives: – We only had 2 missed
serves the whole night.- We are consistently getting better at our basic
skills of passing and serving.- We saw a lot more attempts to set the ball
up for a spike and we had quite a few kills as a result. – Girls are
becoming more aware of where to place the ball in order to score points.
Ex: dumping the ball with a tip & pushing the ball into the far back
undefended corners of the courtThings we need to work on: – Transitions-
knowing what our responsibilities are when we're in different positions on
the court. – Breaking bad passing habits- Proper setting form in order to
avoid lift calls- The mental aspect of the game and shaking off mistakes so
that they don't affect the next play8B from Coach Sniff – *
In two games between Horace Good Middle School and Kenneth Henderson Middle
school, our Lady Apaches rallied and showed tremendous teamwork. Both games
were taken by each Garden City Middle Schools, but had great teamwork
outcomes from SRMS.
Serves from Cadence, Evelyn, Sofia,Ingrid, Angelique, Jazlin, Karidee,
Cassandra, Jovanna, and Arisbeth were helping rally points.
Multiple hits came from Sofia Byrd, Jovanna Raigoza, and Evelyn Rivas.
Sets and Tips were given to the opposing team by Cadence Brock.
"Each girl tonight showed great sportsmanship and learning. Whether it was
on the court or from the sidelines our girls rallied together for support
no matter the score. There is always room for improvement, and I am very
excited to see where the season takes our Lady Apaches in all of their
continued improvement. A few new players took the court for the first time
tonight, and came to play. As always, I am always proud of their hard work
they have put in for the season thus far."