Middle School Results
Brock Kappelmann - February 22, 2021 9:49 am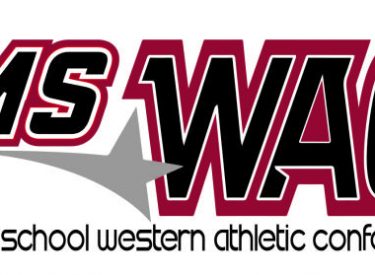 8A from Coach Watt – *
The Seymour Rogers Apaches took on their cross-town rivals from Eisenhower
for the second time this season, this time at home. The Apaches played
their best basketball of the year jumping out early to an eventual 15-point
lead before going into half up, 25-13. The Warriors made some adjustments
and were able to go on a run in the fourth, but it wouldn't be enough. The
Apaches beat the Warriors for a second time this season to move to 3-3 in
conference. Hudson Rice came back from an injury to lead the Apaches with
12 points. Rice was 6-8 from the freethrow line as well. Adrian Garcia
added eight points and had two momentum rolling threes in the first half.
The Apaches travel to Comanche this afternoon for the final regular season
contest in the MSWAC before the league tournament, which begins on
Thursday.
*8B from Coach Shelby – *
In the 8B season finale, Israel Gonzalez and Alex Koerner got their first
starts of the season for SRMS Apaches. The rival EMS Warriors started out
hot, leading 7-2 after the first. The Warriors never let up and ended up
running away with the game. Final score Warriors 32, Apaches 16. For the
Apaches, Orlando Munoz led with 6 points. Gael Ruvalcaba and Adrian Garcia
both contributed with 3 points a piece.
*7A & 7B from Coach Kachel & Coach Richards – *
Took some tough losses tonight against Eisenhower with 7A losing 40-19 and
7 B losing 26-20.
7A played tough at the beginning but could not shut down Eisenhower's
offense the rest of the game. Top scorers were Lopez with 3, Gomez with 6,
Chavez with 5, Sandoval with 2, and Ovalle with 3.
7B played a much better game for this rematch and just came up short in the
4th quarter not being able to stop the ball scoring off the block. Our top
scores tonight were Rodriguez with 4, Ortega 6, Young 8, Acre with 2.
The Lady Warriors traveled to Great Bend for wrestling this Saturday. We took 19 girls and their results are as follows:
Whitney Maples 3rd in 90-95 LBS
Kalee Velazquez 5th in 105 LBS
Georgina Dominguez 2nd in 110 LBS with 3 pins
McKenna Alexander 4th in 115 LBS
Jazmin Huaman 2nd in 115 B LBS 2 pins
Stephanie Moreno 2nd in 120 LBS with 1 pin
Esmeralda Arguijo 1st in 120 B LBS with 2 pin
Bently Fitzgerald 2nd in 127 LBS
Nicole Catalan 4th in 127 LBS with 1 pins
Sabine Pelayo 3rd in 127 B LBS
Crystal Cardenas 1st in 127 C LBS with 3 pins
Amy Rodriguez 5th in 134 LBS
Alexa Valenzuela 3rd in 134 LBS with 2 pins
Jordyn Sautter 3rd in 141 LBS
Joselynn Hernandez 4th in 148 LBS
Jimena Valles 4th in 155 LBS
Zoey Torres 2nd in 165 LBS
Marisol Trejo 1st in 180 LBS with 2 pins
Mayah Robledo 4th in 215-265 LBS
From Coach Arnold –
Seymour Rogers Girls wrestling traveled to Great Bend, KS on Saturday and
had their most productive outing of the season. All 7 wrestlers finished
fourth place or higher and scored 67 team points to finish sixth in team
scoring. Jovanna Raigoza finished the girls 127 lb. B bracket as champion.
Jovanna had wins over; Noble (Hays), Heinz (DC-C), and Pelyayo (EMS).
Jovanna also had a second place finish in Hays with a 2-1 record. Her total
wins for the season stand at 5-1 which makes her one of the top wrestlers
in the 120 lb weight class. Our two second place finishers, Keirsie Carlile
and Evelyn Rivas are no strangers to finishing in the top two in tournament
wrestling. Keirsie has finished second 3 consecutive times with a total of
4 wins and 3 losses, with second place finishes at all 3 meets and is one
of the conference's most skilled wrestlers in the 75/80 lb. weight class.
Evelyn Rivas is one of 3 champion wrestlers we have had on the season.
Evelyn finished 3-0 at Hays for first place. Her second place finish at
GBMS makes her one of the top wrestlers in her weight going into the
conference tournament with a 5-1 record. Amelia Alarcon was back on the
winning trail with a pair of pins to go 2-2 on the day for third place and
her season record is 6-3. Amelia is also considered one of the advanced
seeds in the upcoming conference meet at LHS. The Apaches new comer of the
week is Alexa Macias. Alexa was moved to a weight class 40 lbs. above her
normal weight and came away with a 2-1 record. Her only loss was to the
champion in that weight class. Alexa finished second for her efforts on the
day. Daira Ontiveros finished in fourth place with a very tough day of
wrestling in the top and most experienced bracket for wrestlers at 120
lb.. Karely
Peralta finished in 4th with a 1-4 record on the day. Karely also wrestled
in the most experienced bracket for 105 lb. girls.