Men's Pacer Race Field Is Full
KSCB News - February 4, 2016 8:01 am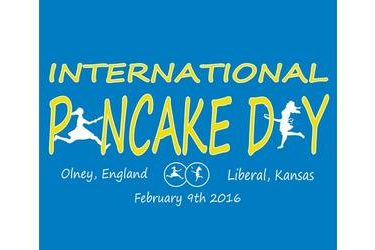 The Men's Pacer Race, slated for 11:40 a.m. Tuesday, features a full slate of 15 racers. Racers include first-timers, several returning competitors, four City of Liberal employees, and five men who work for J E Dunn Construction Company, currently building new schools in Liberal.
Tyson McGuire, 31, will be trying his luck again after having to drop out of last year's race at the last minute due to illness. This will be McGuire's eighth Men's Race. He first ran in 2007, placing first that year. McGuire placed second in 2008, 2012, 20013, and 20014. He is a teacher and coach for USD 480.
Randy Ortiz, 43, is a first-time racer who works at NBP as a FAB supervisor. Also running for the first time is Erving Altamirano, 20, youth director at First Baptist Church. Robert (Pino) Hildreth, 35, words for B & B Electric and also raced in 2011.
Five racers work for J E Dunn Construction Company and are running to represent the five schools the company is currently building in Liberal. (Watch for a later story on the J E Dunn group.) The J E Dunn employees include Lee Moore, 37; Conner Villanueva, 23; Joe Grassmuck, 31; Chris Orellana, 22; and Brandon Buck, 31.
Also competing will be four City of Liberal employees: Matt Quint, 31, who is Sports Turf manager for the City, and whose wife, Shawna, is in the International Race; Matthew McLane, 24; Matthew Williams, 25, who works in Building Maintenance; and Fernando Zavala, 25, a water operator for the City.
Rounding out the Men's Race are Tyson Small, 33, who placed third last year, and Kelby Tomlinson, 25, who won last year. Tomlinson plays second base for the San Francisco Giants.