Men Wanted for Boise City Murder May be in Kansas
KSCB News - July 18, 2013 3:48 pm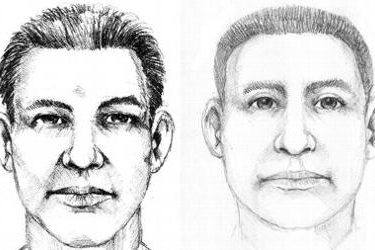 Authorities in Oklahoma are searching for two men who may be connected to a recent homicide in the Oklahoma Panhandle. Police believe the men may be or have been in Kansas.
The men are wanted in an elderly man's shooting death outside a convenience store in Boise City. Charles Nieman, of Alva, Okla. was shot and killed as he got out of his truck in the parking lot of a Loaf'n Jug June 12. His wife, a passenger in the truck, was not hurt.
The first man is described as a Hispanic male, approximately 30 years old, 5′ 10" tall, weighing 165 pounds with black, medium-length hair combed back. He was traveling in a black, 1998-2003 Chevy or GMC extended-cab pickup truck with large tires and aluminum wheels.
The other man is also Hispanic, approximately 30 years old, and stands between 5′ 6" and 5′ 8" tall.
Anyone with information on the case should contact the Oklahoma State Bureau of Investigation at 1-800-522-8017. The OSBI has up to a $5,000 reward available for information leading to the arrest and conviction of the person(s) responsible for Nieman's homicide.