Memorial Hospital of Texas County to Close OB Department
Joe Denoyer - October 11, 2018 1:46 pm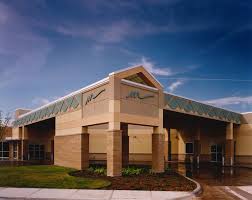 by April Coble Guymon Daily Herald
Following an assessment of a full year of data and information and conflicting reports on emergency room coverage from outside sources, the administration at Memorial Hospital of Texas County has made a difficult decision in order to protect operations and basic medical services for Texas County residents and those living in the surrounding areas.
"We've spent a year trying to repair. A year trying to correct. A year collecting data to see what is true, what is not," Swim said. "The obvious view is we have to take it back to the bare bones. Meaning we want to keep the primary services required to take care of the community."
The emergency room, inpatient services, surgery, lab, radiology and other primary services nearly all critical access hospitals provide will remain operational. Part of taking the hospital back to that "bare bones" state is the determination that OB will need to be closed.
"We're beginning that today. OB will closed effective 5 p.m. Nov. 9," Swim advised.
"It's the last thing in the world I wanted to do."
Low reimbursements along with low and decreasing utilization of the OB department along with nearly $1 million in losses has fueled the decision to make a move to protect all other patient services at MHTC.