Memorial Hospital of Texas County Authority Joins Nationwide Observance of National Rural Health Day on November 16
Joe Denoyer - November 16, 2023 10:43 am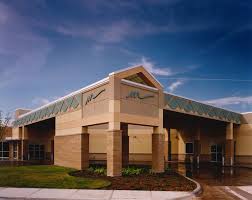 Guymon, OK, 11/15/2023 – Memorial Hospital of Texas County Authority (MHTCA) is proud to join communities across America in celebration of National Rural Health Day (NRHD) on November 16, 2023. The National Organization of State Offices of Rural Health (NOSORH) and rural-focused organizations throughout the United States set aside the third Thursday of November to recognize NRHD. This annual event is an opportunity to celebrate the "Power of Rural" and honor the individuals and organizations dedicated to addressing the unique healthcare needs of nearly 61 million people living in rural America.
"It is of vital importance that we ensure the rural citizens of Texas County have the opportunity to be healthy and have access to affordable, quality health care regardless of where they call home," said William Ermann, CEO. "MHTCA is proud to recognize the incredible work of health professionals and volunteers in our community on National Rural Health Day and throughout the year."
Community members and stakeholders are invited to participate in the following NRHD activities to help Memorial Hospital of Texas County Authority celebrate the "Power of Rural." To help us celebrate, post a picture that you feel captures the "power of rural" with #PowerofRural, comment below and share a story about a doctor, provider, nurse, or other rural healthcare professional who has made a positive impact, write a letter or contact your policy maker to stress the importance of addressing the unique health care needs of rural communities, commit to at least ONE healthy activity: bike instead of driving, quit smoking, volunteer to make your community healthier, and/or follow @NOSOROH for updates and announcements.
Additional information about National Rural Health Day, including resources and tools, can be found at PowerofRural.org. To learn more about Memorial Hospital of Texas County Authority, visit www.mhtcguymon.org.