Memorial Hospital Board Members and County Commissioners Collaborate to Approve Sales Tax Initiative
Joe Denoyer - November 13, 2023 4:21 pm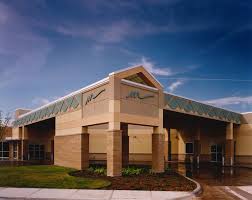 Texas County, Oklahoma, November 13, 2023 — In a collaborative effort to fortify the future of healthcare in Texas County, Memorial Hospital Board Members and County Commissioners have made a pivotal decision to present a critical sales tax initiative on the ballot for the special election scheduled for January 9, 2024.
The recent actions taken by the Memorial Hospital Board Members and County Commissioners signify a unified commitment to address the pressing financial challenges faced by the hospital. The proposed 1-cent county sales tax initiative, if approved, is set to replace the existing .45-cent county sales tax, taking effect on April 1, 2024, and featuring a sunset provision slated to end on April 23, 2044.
This strategic measure is aimed at bolstering essential funding for crucial aspects such as capital outlay, maintenance, and cash flow to fund daily operations, ensuring the sustainable functioning of the hospital. With the facility currently grappling with a financial burden of:
Over $5.7 million for necessary infrastructure improvements ($3.6m) and leased equipment upgrades ($2.1m);
An outstanding 2019 .45-sales tax revenue loan of $1.5m;
A repayment obligation of $862k to Medicare;
Combined with, insufficient reimbursement from insurance as a result of significant inflationary cost increases for labor, medical supplies, and medical equipment, the urgency of this initiative cannot be understated.
"The decision to pursue the sales tax initiative was reached after careful consideration of the best course of action for the well-being of our hospital and the entire Texas County community," stated William Ermann, Memorial Hospital CEO. "We firmly believe that this initiative will pave the way for a more stable and resilient healthcare system that can effectively cater to the needs of our residents."
The collaborative efforts of the Board Members and County Commissioners were prompted by comprehensive discussions with key stakeholders, evaluating the most effective financial strategies to uphold the hospital's vital role within the community. Recognizing that this decision ultimately rests with the residents of Texas County, the move to pursue the sales tax initiative marks a significant step toward securing a sustainable healthcare future for the county.
With the resolution submitted to the election office ahead of the November 9, 2023 deadline, the Memorial Hospital Board Members and County Commissioners encourage all residents to stay informed and actively participate in the upcoming January 9, 2024 special election. For more information regarding the ballot measure and the special election, please reach out to William Ermann, CEO at [email protected].