Medical Marijuana Hearing In Kansas
KSCB News - January 23, 2012 8:32 am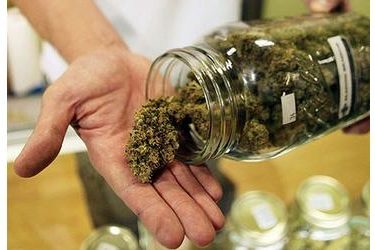 For years, Cheryl Riley has been using marijuana to help lessen the symptoms of several of her health problems.
"Cannabis has helped me immensely with that. Not to say it would help everyone, but in my case, it worked," said Cheryl Riley,
This week, Riley and others in support of legalizing the use and sale of medical marijuana will head to Topeka to have their voices heard.
"I've been in the movement for a long time, and as I've gotten older, I'm seeing how much cannabis helps older people with the things that bother them," said Riley.
With House Bill 2330, Riley and other proponents are hoping to establish the Cannabis Compassion and Care Act. If legalized, patients would be issued ID cards for their debilitating medical conditions and would be able to purchase medical marijuana at registered businesses.
Tuesday's hearing starts at 1:30 p.m. A rally is set for 11:30 a.m. outside the Docking State Office Building in Topeka