Meade's Magic Men Revel in State Title
KSCB News - November 27, 2012 1:33 pm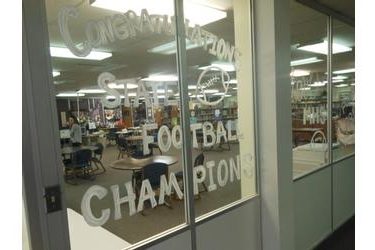 The Meade Buffaloes were busy Monday. The players went straight from class to be fitted for state championship rings. Something that has occurred in Meade in two of the past three seasons under Scott Moshier who is 71-12 in seven seasons at the 2A school.
Meade beat Centralia 28-25 Saturday in Hays to win state in a game they trailed 25-14 with 4:44 to play. Meade won their last 12 games to finish 12-1.
KSCB interviewed the six MHS captains and their head coach on Monday. The interview aired during the Sportsguys Tuesday morning. Click on the audio icon to hear the interview.