Meade Well Represented On Hutch News All State Teams
KSCB News - December 20, 2010 12:00 am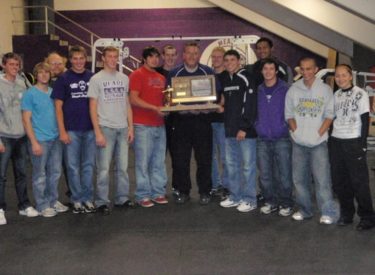 Meade football coach Scott Moshier is the Hutchinson News Coach
of the Year. He led the Buffaloes to the school's third state football
championship. Meade's Jaden Friesen was first team all area.
Liberal's Jade Cathey was second team all area as a wide receiver.
Meade's Kellen Hernandez and Josh Jarnagin of Ulysses are
second team all area. Liberal's Justin McPhail, Elkhart's Marcus
Irsik, and Stanton County's Edgar Navarro are third team all state
in the Hutch News. In the all 6-5A teams, Liberal's McPhail and
Cathey are first teamers. Jarnagin is first team in 4A. Meade's
Friesen, Hernandez, and Weston Kroth along with Elkhart's Irsik
and James Kelly and Stanton County's Austin Nairn and Navarro
are first team in 2A.