Meade Ready to Make Another Mark on Checklist
KSCB News - March 6, 2013 1:28 pm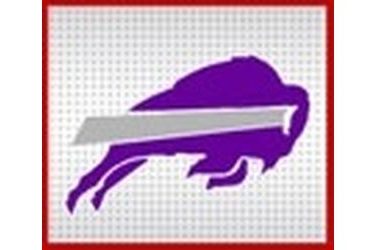 Last year Meade spent most of the football season ranked number one before a loss to Lacrosse. This season the Buffs won their second state football championship in three years. Last basketball season, the Buffaloes were number one throughout the season before they lost the state championship game to Sterling. And they were runner up at the state track and field meet in Wichita. They took care of number one on the list in November, they can't do anything about state track until May, but they are the one seed and favorite to win the 2A state basketball championship.
They coasted to win the Elkhart sub state by beating South Gray 70-45 after an 82-40 win over Elkhart. Junior Morgan Davis and junior Jett Little lead the Buffaloes at 16 points per game. Senior 6'8" Randy Friesen scored 12 a game while senior Trevin Wiens scores nine per game and senior Chris Hardaway scores seven a night.
Meade faces 14-8 Oswego Wednesday at 3 p.m. to begin the 2A State Tournament at Bramlage Coliseum in Manhattan. 18-5 Inman meets 18-5 Moundridge at 4:45 and the winners will meet Friday at 4:45. 22-1 Lyndon is the two seed facing 16-7 Ness City at 6:30 and three seed 20-3 Belleville plays 17-6 Jefferson County North at 8:15.
Click on the audio icon to hear an interview with first year head coach Austin Lewis, a former Smith Center head coach.