Meade County Commission, City Partners Meet
Joe Denoyer - May 18, 2020 11:40 am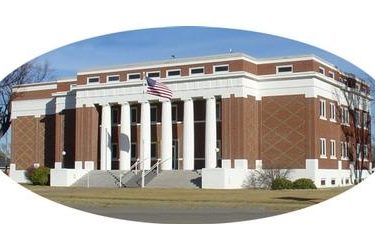 Meade County Commission again met with Dept. Heads along with Representatives from Fowler, Meade and Plains to re-evaluate the lock down of government buildings during the COVID-19 pandemic.
The meeting was held during the scheduled Meade County Commission Meeting on May 15, 2020. An update was given by Meade County Health Officer Rachel Clowdis. Clowdis informed the group that there are currently 22 positive cases of Covid 19 in Meade County. The entire SW portion of Kansas have seen our numbers increase rapidly with Ford County leading the state with 1299. SW Kansas is about 3-4 weeks behind eastern Kansas where the outbreak entered Kansas.
We, at the local level, have been following the Governor's Orders and Kansas Dept. of Health and Environment. Meade County Health Dept. has closed playground equipment and disallowed self-serve items (fountain drinks, coffee, hotdog rollers, etc) and buffets. Clowdis advised she was going to start allowing fountain drinks and coffee bars again but not buffets nor allow playgrounds to open at this time.
Currently, Meade County Buildings, Meade City Buildings, Fowler City Buildings and Plains City Buildings are locked down, all other business has been conducted by telephone, internet and through drop boxes. Discussion was again on whether to open up the buildings using social distancing, ppe and deep cleaning to remain shut or to allow some business in person with appointment. Some plexiglass partitions have been put in place in the courthouse but the supplier ran out and has ordered more.
It was decided that the government buildings would remain shut but allow for business by appointment if it could not be conducted by other means. To get an appointment call the Department you wish to do business with and they will ask you a series of questions such as are you running a fever, have you traveled recently, have you been told by a health official to quarantine? After being vetted, the official will schedule an appointment for you to come into the courthouse. Your officials realize this has been a huge inconvenience to all, but all these decisions have been done with the public's and its employee's health and safety in mind.
City officials discussed the city pools and when and if they should be opened given the high number of cases of COVID-19 in the area. Under the Governor's Re-Open plan, pools cannot open in Phase 1.5 but as scheduled to be allowed in Phase 2 which is now June 1, 2020. Under this plan, groups would be limited to 30 individuals and maintain social distancing. Most agreed that it would be very difficult to limit a pool to 30 people, a more realistic number is 90 which would be allowed in June 15 under phase 3 if nothing else changes. City officials agreed not to open the pools under Phase 2 but the possibility of opening in Phase 3 of the Governor's Plan. This, of course, dependent on the situation of Meade County at that time.
We are having another Dept. Head Meeting scheduled with our city partners on June 1st to reassess the situation.