McCaffrey Steps Down as GM as Bee Jay Board Re-organizes
Brock Kappelmann - November 20, 2020 6:54 am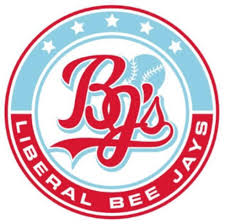 The Liberal Bee Jays are operating under new leadership as a stalwart of the program for a decade has decided to step down from a leadership role.  Nathan McCaffrey remains on the Bee Jay board of directors but is no longer the general manager.  He had been GM four seasons since the 2017 season after stepping in for Mike Carlile.  McCaffrey was the president of the Bee Jays from 2010-2016.  During his time as president, McCaffrey saw the Bee Jays win the 2010 NBC World Series and take third in 2015.  As GM, McCaffrey watched the BJ's win the Jayhawk League in 2017 and the Kansas Collegiate League in 2019.  The Bee Jays were 30-9 as an independent in 2020.
The board voted to have Todd King slide over one spot to become the program's general manager.  King has been the team's president the past two years and has seen the program go 59-23 in those two years.  Kelly Kirk accepts the role as BJ president.  He has been on the board for six years.  Danny Lubbers is 1st vice president, Chuck Bowman is 2nd vice president, and Kyle Weber is third vice president.  Mel Patterson remains the team treasurer and Christy Kirk is the secretary.
The board is full with 15 members.  The members are Todd King, Kelly Kirk, Danny Lubbers, Chuck Bowman, Kyle Weber, Mel Patterson, Christy Kirk, Nathan McCaffrey, Tyson Rice, Gary Dearing, Brock Kappelmann, Cheryl Collins, Jim Nelson, Aaron Luman, Ashley Kennedy, and Travis Martinez.