Marfrig Buys National Beef, Becomes World's 2nd Largest Beef Processor
Joe Denoyer - April 9, 2018 12:40 pm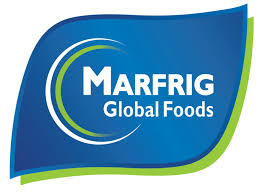 Brazil's Marfrig Global Foods has reached an agreement to acquire 51 percent of National Beef Packing Company for $969 million, becoming the world's second largest beef processor, the company announced in a statement early Monday.
In addition, Marfrig intends now to sell 100 percent of Keystone, a transaction which will further reduce its leverage to 2.5x by the end of 2018. Marfrig previously had the plan to launch the initial public offering (IPO) of Keystone in the U.S.
"The acquisition of National Beef is a unique opportunity," said Marfrig CEO Martín Secco. "With the transaction, we will have operations in the two largest beef markets in the world, we will reach extremely sophisticated consumer countries and we can grow by maintaining strict financial discipline."
Marfrig estimates its revenue will reach BRL43 billion ($13 billion) and EBITDA (earnings before interest, taxes, depreciation and amortization) will total BRL3.4 billion ($1 billion) annually after the acquisition is completed.
The company's slaughter capacity will total 8.3 million cattle per year with the combined operations. Marfrig will also have access to the Japanese and South Korean markets, which are currently closed to Brazilian beef.
Leucadia National Corporation will transfer National Beef's control to Marfrig but will remain as a minority shareholder of the company, with a 31 percent stake. US Premium Beef will hold 15 percent and other shareholders will hold the remaining 3 percent. The minority shareholders have committed to maintain their shares in National Beef for a minimum of five years.
The acquisition of National Beef is 100 percent financed by Rabobank.
Marfrig expects to reduce its leverage measured by net debt/EBITDA to 3.35x with the acquisition, compared to 4.55x at the end of last year.
National Beef will remain under the management of current CEO and Chairman Tim Klein. Marfrig will nominate five members to the company's board, Leucadia will choose two and the other shareholders will define two more members.
Secco said Marfrig plans to complete the acquisition of National Beef and the sale of Keystone in the first half of this year.