March Madness Continues – Fridays Results
KSCB News - March 17, 2012 2:10 am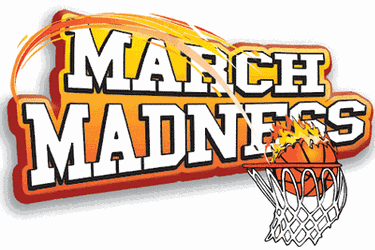 Missouri and Duke have become the first No. 2
seeds in 11 years to fall to No. 15 seeds in the NCAA men's
basketball tournament. Kyle O'Quinn contributed 26 points and 14
rebounds as Norfolk State stunned the Tigers 66-64 in the West
Regionals before Lehigh beat the Blue Devils 75-50 in the South
Regionals behind C.J. McCollum's 30 points. Next up for Lehigh is
No. 10 Xavier, which trailed by 10 in the second half before
knocking out No. 7 Notre Dame 67-63.
Midwest Regional top seed North Carolina has
reached the third round on the NCAA men's basketball tournament
after Tyler Zeller delivered 17 points and 15 rebounds to the Tar
Heels' 77-58 win over Vermont. Next up for Carolina is eighth seed
Creighton, which was a 58-57 winner against Alabama behind Doug
McDermott's 16 points.
Third seed Florida State and No. 6
Cincinnati have advanced to the third round of the NCAA East
Regionals and will square off Sunday. Bernard James scored 19
points and the Seminoles trailed most of the second half until a
15-2 run led them to a 66-63 triumph over St. Bonaventure. Yancy
Gates had 15 points and 10 rebounds as the Bearcats topped Texas
65-59.
Also in the West Regionals Friday, top seed
Michigan State crushed LIU-Brooklyn, 89-67, seventh seed Florida
routed Virginia 71-45 and No. 9 Saint Louis downed Memphis 61-54.
In the Midwest Regionals, No. 13 Ohio dispatched fourth seed
Michigan 65-60, 10th seed Purdue ousted No. 7 Saint Mary's 72-69,
second seed Kansas dumped Detroit 65-50, No. 3 Georgetown got past
Belmont 74-59, No. 12 South Florida handled Temple 58-44 and No. 11
North Carolina State earned a 79-65 win over San Diego State.