Mann with a Plan Visits Liberal
KSCB News - April 7, 2010 12:00 am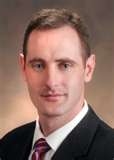 Republican candidate for U.S. Congress Tracey Mann was in Liberal on Friday for a campaign stop at Billy's Barbeque. Mann then made a stop to the studios of Seward County Broadcasting before leaving for Dodge City for his next campaign stop.
Mann lives in Salina and said the major difference between him and the other front-running candidates is that he isn't a politician. Mann was an intern for current Congressman Jerry Moran, but Mann said his focus has been business and agriculture growing up. Mann is a graduate from Kansas State University, where he was the class president.
Mann is not in favor of the current health care bill that passed recently. He said that he thinks part of the Democrats motivation for passing the bill is governmental control. Mann said if elected he plans to attempt to repeal ObamaCare and has a plan of his own that he calls the "Mann Plan" that he'd like Kansas and America to take a look at.
Other important issues to Mann includes fiscal responsibility, agriculture, economic development, defense and national security, seniors, and Kansas values.
When asked what he thought of his chances of winning the race, Mann admitted that it is a highly competitive race, but that he likes his chances to get it done. Mann is currently third in money raised up to this point. There are seven candidates vying for the seat.
The primary will be on August 3. The winner will likely face Democrat Alan Jilka, who is the only Democrat in the field up to this point.