Man Tries Fleeing Police on Foot Apprehended
Joe Denoyer - June 1, 2023 11:45 am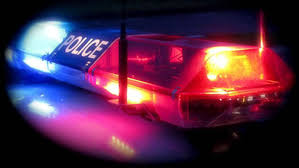 On Wednesday, May 31, 2023, at about 1:00 pm, an officer with the Liberal Police Department conducted a traffic stop in the 1400 block of N. Western on a black 1998 Dodge Ram 2500, driven by a 38-year-old male.
During the traffic stop, the odor of marijuana was detected. The subject attempted to flee the scene upon exiting the vehicle and resisted arrest. After a brief struggle, a citizen stepped in to assist and the subject was taken to the ground and detained by the officer.
The subject was booked into the Seward County Jail and was charged with interference with LEO, criminal carry of weapons, possession of opiate, and multiple miscellaneous drug charges.
*The person(s) involved has not yet been convicted of a crime and are presumed innocent. The presumption of innocence shall continue until such time that the person(s) accused may be found guilty by a court of law*