Man Injured In Meade Shooting
KSCB News - October 11, 2010 12:00 am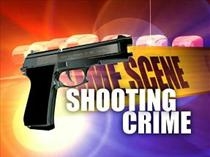 Meade County authorities are investigating a shooting at a party after a fight involving several people.
The shooting happened early Sunday at a party near Meade.
After a fight, a 24-year-old suspect fired a gun, hitting one man. The man was in stable condition at a Wichita hospital.
The suspect was arrested but no charges have been filed.
FOLLOW UP – BY RYE ADDIS – KAKE
A rare shooting in a small Southwest Kansas town has law enforcement and community members trying to figure out what happened.
"We haven't had a shooting like this since I've been with the Sheriff's Department", says Meade County Sheriff, Mark Miller. "We've had some other incidents, but nobody has ever been shot intentionally."
The Meade County Sheriff's Department is still investigating the shooting that happened early Sunday morning at the 600- block of North Park Street in Meade.
"We'll finish our investigation, and if any other charges against the suspect arise, then we'll charge that."
The suspect is a 24-year-old mat from Meade. Investigators say he shot a 26-year-old man, who also resides in Meade, after a group of about ten people returned from a bar.
The victim was taken to a Wichita hospital, but the bullet did not hit any vital organs. He was since been released and is recovering at his home.
"It could have turned out very bad. For what happened, it actually had a decent outcome," adds Miller.
The suspect is in custody, but no charges had been filed as of Monday afternoon.