Man Arrested For Solicitation of Sex On Facebook
KSCB News - May 19, 2011 8:35 am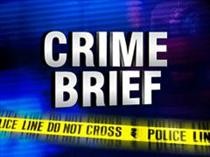 A Garden City man has been arrested for soliciting underage children on Facebook.
Police say the 18 year old was on the social media site attempting to make arrangements for sex with a minor using a Facebook profile.
Local detectives posing as a 14-year-old girl connected online with the man eventually agreeing to meet up with him at a location in Garden City. When the man arrived at the location, he was arrested.