Man Arrested After Allegedly Committing String of Burglaries
KSCB News - September 17, 2009 12:00 am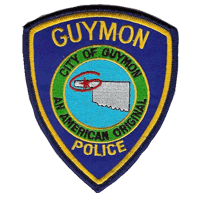 The Guymon Police have arrested a local man after a string of burglaries, one place burglarized being Guymon Paint & Body.
Geoff Peterson, 44, was arrested Wednesday, Sept. 16, and is being charged with six counts of burglary in the second degree, possession of stolen property, and for allegedly committing the acts after a former felony conviction. According to a detective with the Guymon Police Department, most of the property was recovered.
When apprehended, the suspect allegedly had items and money reported missing by Guymon Paint & Body Wednesday morning.
Peterson is being held at the Texas County Detention Center and a bond has not been set at this time. He is awaiting his initial appearance before a judge.