Man Accused Of Using Vacuum To Steal Coins
KSCB News - April 6, 2011 8:16 am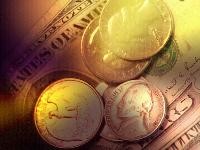 Police in Lincoln, Neb., say they believe they have nabbed the vacuum bandit.
Police on Tuesday ticketed a man they say used a vacuum to suck quarters out of several apartment laundry machines. The man was caught on surveillance camera on March 4. Photos show a man entering the laundry room with a backpack, which contained a vacuum. The man pries open the coin
tray, plugs in the vacuum and sucks out the change.
Police say 40-year-old William Logan, of Lincoln, was cited for suspicion of misdemeanor theft. Officials say he no longer had possession of the vacuum.
Logan's case is not on the online court system, and there is no phone listing for him in the Lincoln area.