Mainstreet Guymon To Host "Epic" Saturdays
KSCB News - January 30, 2012 10:30 am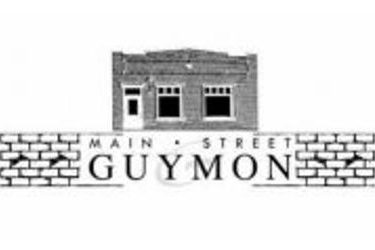 Shake the tiles and put your letters together to form words that score well. It's a Scrabble Tournament at Urban Bru on Saturday, Feb. 4, from 2 – 4 pm. The coffee shop and café, located at 418 NW 21st (north of Northridge Shopping Center) is the perfect place to have a fun competition. Contact the Bru at [email protected] to register or just go by and have them put your name down. Main Street Guymon is proud to have the tournament as an Epic Saturday Event.
Scrapbookers also have a wonderful chance to get together on that same Saturday. Jacque Hyer's Creative Memories Party takes place at the Presbyterian Church at 7th and Roosevelt from 10 am – 5 pm. The cost is $15. Contact Jacque at 651-9077 for more information.
The first meeting of those registered for the Model Search is Saturday evening from 7 – 9 pm at the Main Street Guymon office, 116 NE Fifth. For more information on the model search, contact Estephania Meza at 651-5229.
A cooperative effort between Epic PCS and Main Street Guymon, Epic Saturdays is a year-long calendar of events and activities from athletic and active to educational and entertaining using the Main Street approach to revitalize a traditional commercial district.
If you have ideas for Epic Saturday classes, contact Melyn Johnson at 338-6246 or email [email protected].
Some new classes are happening on Saturday, Feb. 11, that includes an Extreme Couponing Round Table Discussion, a class on Computers: How to Backup Your Computer, and the regular Main Street Shutterbugs, Main Street Book Club, Scrabble Tournament, and Model Search meeting.
Another new class is Making Delicious Enchiladas, taught by Judy Beasley at the Acapulco Restaurant on Feb. 18. The cost is $15 per person and you take home half a dozen enchiladas. This class is limited to four people, so register early at 338-6246 or email [email protected].