Main Street Guymon Farmers Market Receives Grant
Joe Denoyer - January 10, 2019 1:19 pm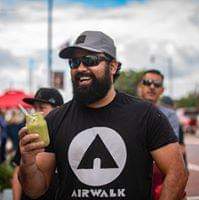 A grant for $2,500 has been awarded to Main Street Guymon from the Oklahoma Department of Agriculture, Food, and Forestry. The monies for this grant are to be used in promoting the Guymon Farmers Market's Meet Me at the Market promotion that started last summer.
According to the grant agreement, the grant monies are to be used "in an effort to attract more of the community to attend the market. Main Street Guymon will utilize the grant money to purchase radio and print advertising in accordance with the Agriculture Enhancement and Diversification Program application."
The application was submitted by Main Street Guymon Director Melyn Johnson to help fund the Meet Me at the Market program that last year included a flea market, a dill pickle contest, a pet parade organized by JuliAnn Graham from TCEC and Charles White, an art walk done by Amanda Crawford and others from the Heritage Community, a relish contest, turtle race done by Brown and Associates Insurance, a garage sale, salsa showdown done by PTCI employees Norma Green and Elizabeth Brown, and a pumpkin rolling contest organized by Kristine Scott of BOP and Donna Riffel.
The grant application was able to use the Farmers Market sponsorship match from Linda Hill Crop Insurance as a match to make the program more feasible.
"Once again this is a Main Street program that is possible because of Main Street volunteers and we're so pleased to be able to advertise this summer so more people know the fun that happens at the Farmers Market," commented Johnson. "And we will be able to up our prizes!" The Farmers Market is one of Main Street Guymon's longest running programs.