Main ARTery on the Road Exhibit
KSCB News - July 30, 2015 12:15 pm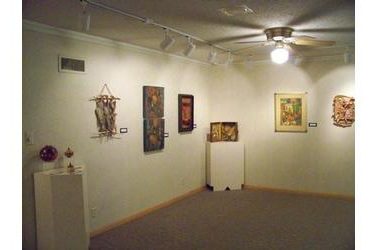 A unique blend of artistic styles and media awaits viewers to the Baker Arts Center in the current Main ARTery on the Road Exhibit. Six area artists who are part of the Main ARTery gallery in Ulysses will be displaying their artwork from August 1st through September 12th. The artists included in the exhibit are: Terry Anderson, Janice Baldwin, Mike Blackard, Jeani Gustafson, Karen Holiday, and Robin Waldron. The opening reception is August 1st from 2:00 to 5:00 pm.
The Main ARTery is unique in Southwest Kansas – an unexpected gem of an art gallery located on Main Street in Ulysses. Since its beginning in 2006 as a small gallery with 11 members, the Main ARTery has grown to include the work of 21 area and local artists. The artists involved in the gallery work in many different media, presenting a wide variety of art to the southwest corner of Kansas.
The center is located at 624 N. Pershing in Liberal. Gallery hours are Tuesday through Friday from 9:00 to 5:00 and Saturday from 2:00 to 5:00.