Lunch and Learn at Mid America Air Museum
Joe Denoyer - May 11, 2018 1:48 pm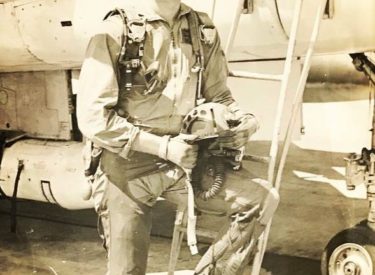 The Mid-America Air Museum is pleased to announce our quarterly Lunch and Learn. Join us Thursday, May 17th, at noon as former Libreal resident, Jim Madden, provides an exciting presentation focusing on the A-1 aircraft and the purpose and history of the Sandy mission.
  Capt. Jim Madden graduated from Liberal High
 School in 1962 and then Kansas State
 University in 1966. He then received his
 commission into the United States Air Force
 thru the Air Force ROTC program, attending
 undergraduate pilot training at Vance Air Force
 base in Enid , Oklahoma. He graduated pilot
 training in 1967 and was assigned to F-100
 Super Sabre training at Cannon Air Force
 Base, outside Clovis New Mexico.
 Later assignments include the following:
 • 353rd Tac Fighter Squardron, Torrejon Air Base in Madrid,
 Spain from 1968-1970
 • A-1 Skyraider training at Hurlburt Air Force Base, Destin, FL
 • Assigned 1st Special Operations Squadron, Nakom Phanom,
 Royal Thai Air Base, Thailand 1970- 1971
 Missions flown- Day and night ground attack missions
 Primary A-1 mission SAR's (search and rescue) call sign,
 Sandy
 After leaving the Air Force in 1972, he returned to his hometown of Liberal,
 KS. He and his wife, Tish, currently reside in Colorado.
We invited you to bring your lunch and enjoy your lunch hour learning more about the A-1 aircraft and the Sandy Mission.
For more information, call 620.624.5263.