Love Is In The Air at Liberal Memorial Library
KSCB News - February 10, 2014 8:49 pm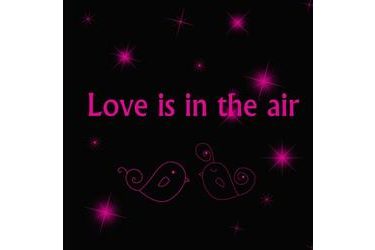 Love is in the air at the Liberal Memorial Library all this week from
Monday, February 10 through Friday, February 14.
The Library is celebrating Valentine's Day with adult programming
beginning Monday with a Dinner and a Date recipe swap at 6:30. Bring
your favorite recipe that you use to make hearts swoon.
On Tuesday, it's a Blind Date with a Book. Are you looking to cozy up
with a good book? We have them, but here's the catch — it's all wrapped
up and all you have to go on is the Library's recommendation. Are you
willing to take a chance? If you are, maybe you'll find your next great
read.
On Thursday, it's Dinner and a Movie. Bring your dinner — and a perhaps
a date — and we'll provide the movie — a romantic-adventure-comedy
with Michael Douglas, Kathleen Turner and Danny DeVito. For this
program, the movie starts promptly at 6 p.m.
For all those attending, there will be a drawing for a special prize at
each program.
On Friday, Valentine's Day, the Library will be giving out kisses …
chocolate kisses, that is … to all you sweeties out there.
Also during the entire week , you can enter to win prizes and show your
favorite author some love by putting their name on a valentine.
So come on down to the Library where you can feel the love!
For more information on any of these programs, call us at (620) 626-0180